Cannabis tourism is already a big deal all over the world and is only set to go on exploding in popularity and importance. With every state, region and country that gets on board with relaxed pot legislation, new opportunities open up for those looking to sample what's on offer overseas. The United States and Canada are leading the charge right now, but it's only a matter of time until the same example is followed in various other global regions.
In the meantime though, it's a case of taking stock of where you can get your hands on some of the best buds on Earth while at the same time enjoying some of the most awesome places. Which is why we've compiled a list of the very best cannabis holiday destinations right now, which are more than worth checking out at any time of the year.
In no particular order:
Portland, Oregon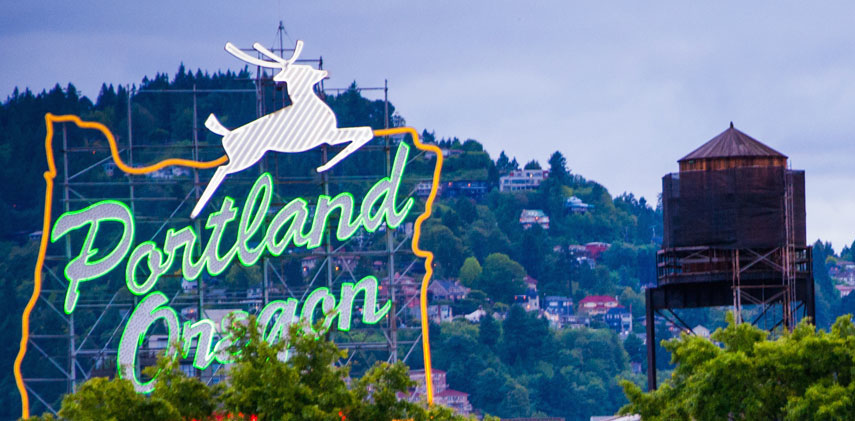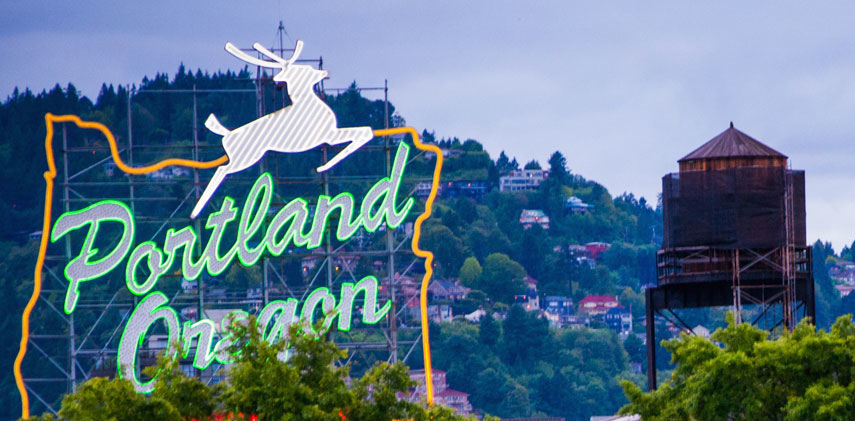 Kicking off with a clear winner in more ways than one, Portland will always score huge brownie points among national and international smoking communities. Not only does it have the claim to fame of being one the first states in the US to legalize recreational cannabis use, but it has a culture charm that just couldn't suit its relaxed attitudes any better. Relaxed, laid back, bohemian, forward-thinking and genuinely gorgeous from end to end, Portland is home to the first ever cannabis café and a growing number of important annual cannabis events.
Kingston, Jamaica
Contrary to widespread belief, cannabis remains an illegal substance in Jamaica. At least technically, anyway. Not that you'll have any trouble getting your hands on some of the world's finest bud – it's on sale all over the place and there are even weed tasting tours available. It's pretty cheap compared to most other places too. The sun, the sea, the sand and the sublime music that just seems to drift around in the air 24/7 – it all makes for a seriously incredible weed holiday. You just have to be a bit more careful than you'd expect – you can't just blaze up anywhere that takes your fancy and expect not to get in trouble.
Seattle, Washington
Another pioneering city that set a great example for its neighbors to follow, the relaxation of medical pot legislation in Seattle allowed it to become a true pioneer for research and development. If you have the necessary papers from a doctor, you can't be criminally charged with possession or use of cannabis. In fact in 2012 it became the first US state to legalize cannabis use so that no criminal charges would be brought against anyone at all found to be in possession of weed. So now cannabis is widely available and the quality is incredible. Oh, and Seattle itself is a pretty extraordinary city too!
Christiania, Denmark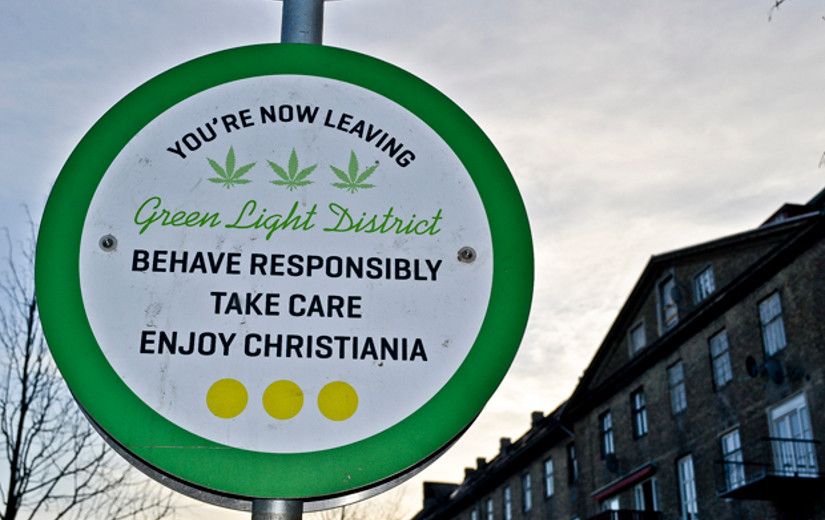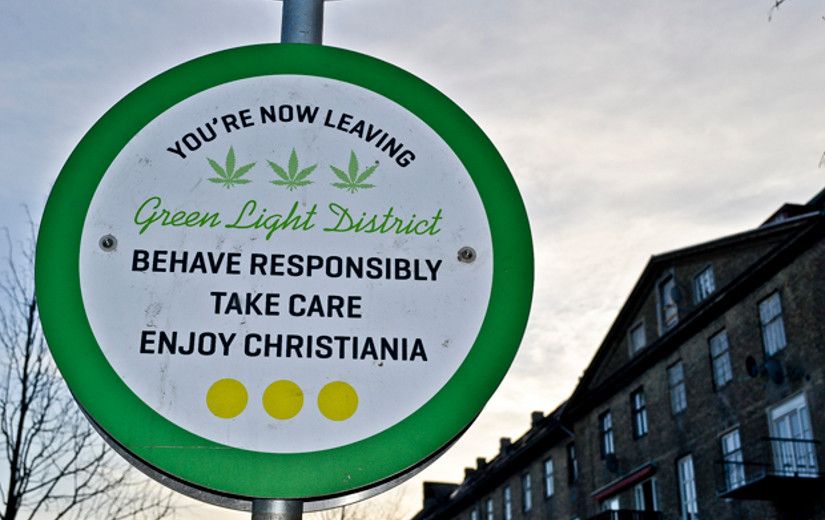 How do the folks in Christiania get way with weed when the rest of Denmark doesn't allow it? The same way any other would – declare yourself an independent region and make your own rules! It's not as if they are totally above and beyond the law, but they do host a fantastic farmer's market for high-end weed in their own 'Green Light District'. It's a tiny place that's become a real hit among tourists looking for something seriously epic to do for a few days.
Nimbin, Australia
If you're willing to head a little (or a lot) further afield, you really should consider checking out the gorgeous little town of Nimbin, high in the mountains of New South Wales. There are only about 400 permanent residents here and while Canberra has a relaxed attitude to pot these days, the folks in Nimbin take things to a whole new level. They basically write their own rule book here and there are barely any rules in it at all! They even host the Hemp Olympics each year as part of their Mardi Grass festival, which includes an array of events like Speed Rolling and Bong Throwing!
Vancouver, Canada
The cannabis scene in Canada is set to become just about the most exciting in the world pretty soon – it's already pretty epic in Vancouver. Recreational cannabis use is set to be legalized fully in 2018, but right now it's largely impossible to get into trouble with weed unless you're growing more than 5 plants for personal use, or carrying kilos of the stuff. The BC pot industry currently generates more than $6 billion every year and the way they produce things on an industrial scale across the country is simply mind-blowing.
Denver, Colorado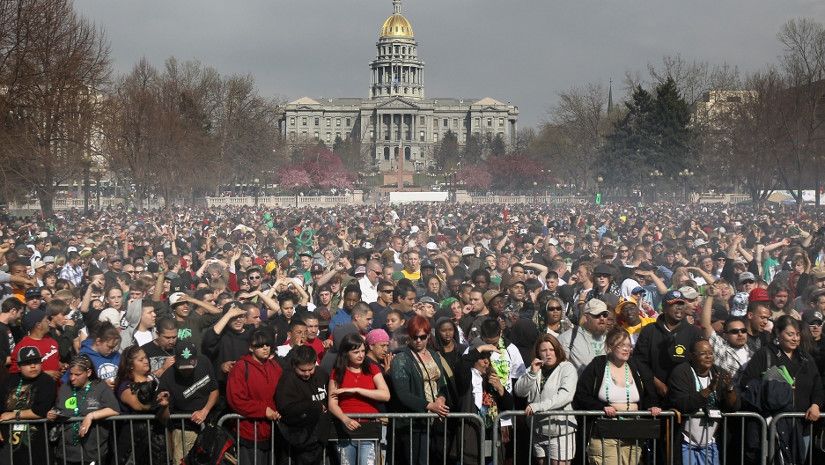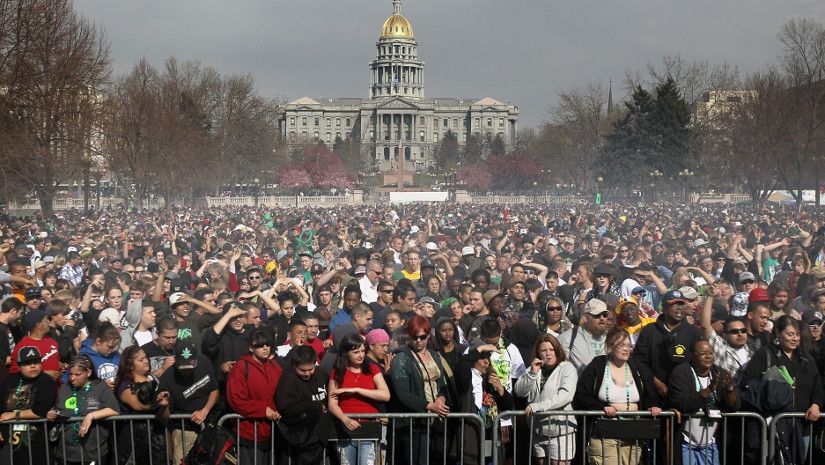 Very much a leading cannabis tourist destination. Since recreational cannabis was made legal for both tourists and residents alike in 2016 a thriving culture has been created with high end dispensaries, cannabis tours of the best the city has to offer including glass blowers and growers, restaurants and lounges to chill and consume some of the worlds finest bud. However, Denver is far more than just a cannabis destination, nearby you can access the Rocky Mountains and go skiing, visit world class museums and galleries, hike and head to some incredible restaurants.
Oakland, California
Since early 2018 cannabis became legal for everyday use in Oakland. Even before cannabis became legal Oakland really went to town with the state's relaxed policy on medical cannabis, playing host to its very own weed university, plenty of retail stores selling growing equipment and a good handful of coffee shops. Unless you're a big-time dealer or working for one, the cops don't seem to care.
Prague, Czech Republic
Undoubtedly, one of the most beautiful cities in Europe, Prague is also a mecca for recreational drug use. Across the Czech Republic as a whole, drugs like speed, LSD, cocaine and cannabis are ALL decriminalized. Which means you're good for up to 5 plants in your home and 15 grams on your person, without even getting so much as a slap on the wrist. It's also an incredibly relaxed and atmospheric place in general – absolutely perfect for a weed vacation.
Barcelona, Spain
Buying and selling pot in Spain remains illegal, as does public marijuana use. However, the fact that you can grow your own and carry up to 40 grams at any one time makes it an absolute mecca for stoners on tour. Incredible beaches, awesome nightlife and the promise of being able to find world-class weed on a whim – anywhere and anytime, not to mention a well developed network of cannabis clubs.
Amsterdam, Netherlands
Last but not least, to not mention Amsterdam in this list would be a criminal act in its own right. While cannabis still remains an illegal drug in the Netherlands, it has nonetheless been tolerated and decriminalized for decades. They tried to strengthen cannabis laws in 2012 to make it harder for tourists to purchase, but most jurisdictions simply decided not to enforce it. But given the fact that cannabis pulls in such huge tax contributions, tourist numbers and economic prowess in general, it's not as if anybody was particularly upset!
There are of course many more amazing destinations. Tell us your favorites below.