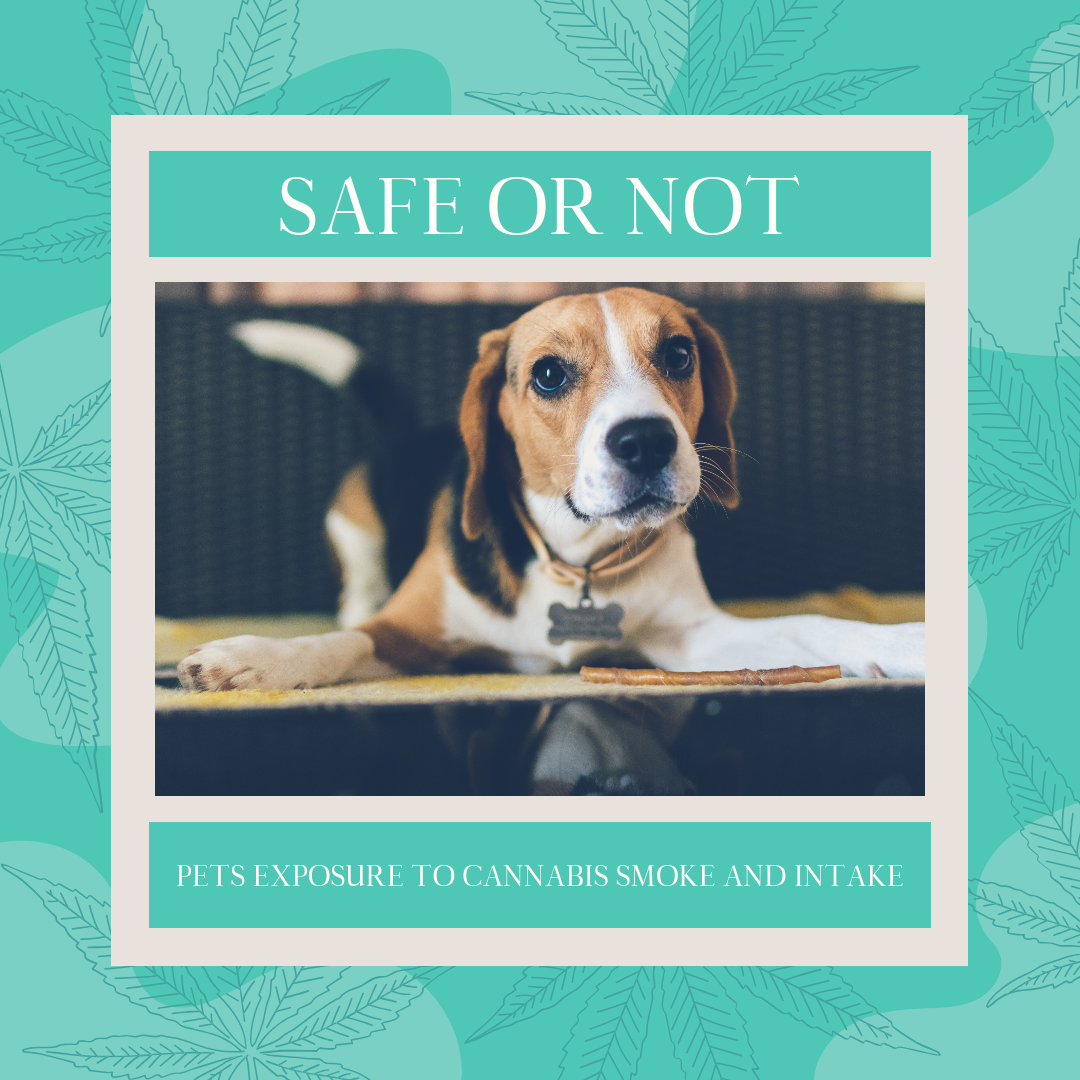 Here's everything you need to know about your pet's exposure to cannabis and accidental intake of your edibles and pots
Have you seen and watched hilarious photos and videos of pets getting high after accidentally eating their owner's edibles and pots
These animals either ate or got their paws into their owner's marijuana showing signs of highness, difficulties in walking, and even inability to stand. But have you ever thought of what the effects would be if your pets have accidentally eaten or got into your marijuana seeds in 2020?
If you own a pet and or have cannabis at home, this guide will help you know more about the effects of smoking with your pets around. This will also show what you have to do when your pet accidentally eats one or even more of your edibles.
Pets, mostly dogs, love treats and you'll never know if your pots are safe around them. Worst case, it might be poisonous to them and even lead to serious conditions so stick with me and be sure to keep rollin' until the end of this blog.
Edibles
Way back to 1500 BCE, the first traces of edibles were discovered in India in a drink called 'bhang' where the ingredients ground buds and leaves, ghee, and spices are mixed. Since then, edibles today became a part of the cannabis culture. This comes in many forms such as brownies, cookies, gummies, candies or candy bars, mints, drinks and beverages, and a whole lot more.
Now, what does this have to do with your pets?
Studies show that pets, especially dogs have a hundred thousand times more scent identification than humans. These are for dogs trained for search operations, however, there is no further research that justifies the ability of dogs to smell edibles.
Still, to assure that your goodies are safe from your pets, you must store them in a closed container. Likewise, hide them in cabinets that are not easy to open or in food storage away from their reach.
Cases of pets sneaking into your kitchen and stealing your pot goodies are possible. They can even discover the edibles you've hidden somewhere else. Pets are curious so you'll never know if you hid your goodies well. Here's a list of signs and symptoms your pet may show after edibles intake:
Drooling
Dilated pupils
Drowsiness
Sleepiness
Unable to stand or walk properly
Trembling or shaking of the body
Vomiting
Wobbly or unsteady
Urine dribbling
Or in the worst cases, they can also experience seizures, tremors, and may even lead to coma. Contact or visit your nearest veterinary clinic if this happens.
Meanwhile, in some cases, if your pet shows mild and manageable symptoms after intake, you can induce vomiting. But again, if you see that your pet is more likely to be highly symptomatic, take it to the vet immediately.
Additionally, edibles made out of chocolate are also toxic to your pets, especially cats and dogs. The theobromine chemical found in chocolates is poisonous to them so if this happens, take them to the clinic right away.
Usually, marijuana intoxication in pets lasts for hours but in some severe cases, it can last for a few days. Similar to how some humans react to marijuana intake, you'll see how they react to it often by staggering, or when you see they're totally out of it. And take note, this can happen not only when your pets have eaten your goodies but are also possible when you smoke marijuana in front of them.
Smoking with pets
Research shows that secondhand weed smoking can also affect pets. Whatever amount of smoke you get from second-hand weed smoke may scarcely affect you and get you high. This is because humans are comparably larger than their pets which is why pets are more vulnerable in these cases.
Also, pets are receptive to the THC from secondhand smoke due to their small sizes. CBD and THC both have different components and effects which is why it's important to know which is which.
Although they have the same molecular structure, CBD and THC have different side effects. CBD can cause dizziness, fatigue, weight loss, and changes in appetite while THC causes redness of the eyes, mouth dryness, anxiety, memory loss, and increased heart rate.
Both are not fatal but, high intake especially of THC can lead to severe effects. Humans with high THC intake may experience hallucinations which can also happen to animals.
So if you ever thought of trying how your cannabis or edibles will work on your pets, do not. Although there are few confirmed cases of deaths in pets due to marijuana, their experience when they accidentally ate or inhaled weeds can cause them trauma. So be sure to take good care of them and secure your goodies.
But how can I smoke when my pets are around?
Still, there are ways that you can do to keep your pets away while you're smoking. Let's say you have few pets in your household, you can let them stay in their pen for a while. Or you can also let them play in your yard.
If you're worried about getting high and keeping them out of the house for some time, find the best location where you can keep them with their toys and also their foods, water, and treats. This way, you'll be sure of your pets' and house safety.
Takeaway
Unlike humans, pets are more sensitive to cannabis which is why you must make sure that they won't get into it. Remember to be careful with your pots as you cannot guarantee that when cases like these happen, your pets will be fine afterward.
Be it for recreational or medical purposes, you must be sure to take good care not only of yourself and your cannabis but also of your pets. If you're planning to start your own cannabis business, check out Place it's free mockups, logos, and dank cannabis design templates you can use. Add photos of your pets as the brand face as you wish! You can get them into your design but not into your pots.
As pet parents, we're more likely to consider our pets like our own children. Who would want to see their pets in a difficult situation? Well, I don't. You can also save your local vet clinic's number for easier contact. Keep your cannabis out of their paw's reach at all times!
SOURCES:
Wenger, T. (2018, April 19). This map shows where cannabis is legalized around the world. Matador Network; Matador Network. https://matadornetwork.com/read/map-shows-cannabis-legalized-around-world/
Morning, Y. (2018, June 14). What to do if your dog eats marijuana | Your Morning. YouTube. https://www.youtube.com/watch?v=40X4y9R0nz8
Gentile, D. (2015, May 19). Drug Dogs And Marijuana – Can Dogs Detect Edibles – Thrillist. Thrillist; Thrillist. https://www.thrillist.com/eat/nation/drug-dogs-and-marijuana-can-dogs-detect-edibles
Cannabis Edibles Definition & Information. (n.d.). Weedmaps. Retrieved December 18, 2020, from https://weedmaps.com/learn/dictionary/edible/
Holland, K. (2020, July 20). CBD vs. THC: Properties, Benefits, and Side Effects. Healthline; Healthline Media. https://www.healthline.com/health/cbd-vs-thc#side-effects
Cannabis (Marijuana) Intoxication in Cats and Dogs | VCA Animal Hospital. (n.d.). Vca_corporate. Retrieved December 18, 2020, from http://bit.ly/2K6uly9