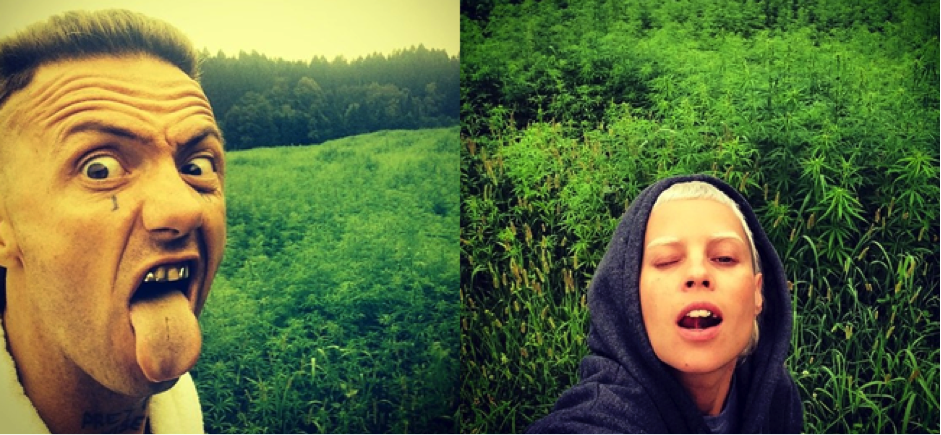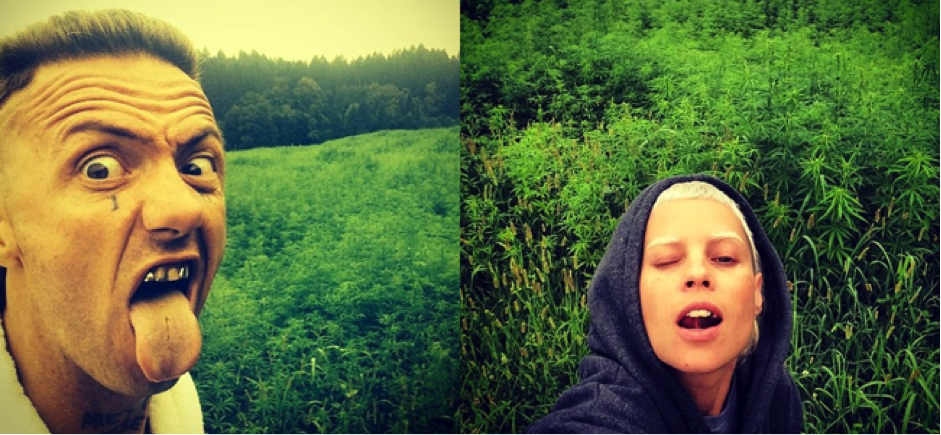 One thing that definitely cannot be said about Die Antwoord is that they follow the herd. Quite to the contrary in fact, the hugely successful South African hip-hop group has earned a reputation worldwide for being…well, insert as many synonyms of 'slightly odd' as you like right here. But odd is good – great, in fact. Ninja and Yolandi Visser are a breath of fresh air in an increasingly dull global commercial music industry, helping spread the 'zef' movement across the world and building a spectacularly large fan base in the process.
It's not looking as if said fan base is about to decline in numbers anytime soon – Die Antwoord having announced their entry to the world of cannabis products. Specifically, they are launching their own line of cannabis products under the "Zef Zol" brand.
Despite being wrapped up in a new album launch and a pretty relentless touring cycle that never seems to end, they've apparently managed to put sufficient time aside to come up with an entire line of cannabis products, in conjunction with Natural Cannabis. Based in Northern California, Natural Cannabis is a renowned and respected medical marijuana company, which currently creates everything from candies to vape refills right through to lip balms.
We Have Candy!
The fact that the news comes so close to the release of Die Antwoord's latest single "We Have Candy" isn't what you'd call a convenient coincidence. They're bringing the candy to anyone with a legal entitlement to purchase cannabis and cannabis products in the very near future – the medical cannabis community gaining access to the new range of products first. It's likely to be some time before commercial sales of recreational cannabis products begin in California, but you can bet your bottom dollar that when they do, the goods from Die Antwoord will hit serious paydirt all over the place.
Die Antwoord represents the latest example in a growing list of musicians and celebrities that have made the decision to enter the fledgling legal cannabis industry. Already worth billions and only in its infancy, the next few years could see the US cannabis industry become one of the country's most important and secure economic contributors. Needless to say, those getting in at ground level have a golden opportunity to secure a piece of this incredibly lucrative pie for themselves. And that's exactly what they are doing in droves – dozens of household names having already decided to get their hands dirty.
Whoopi Goldberg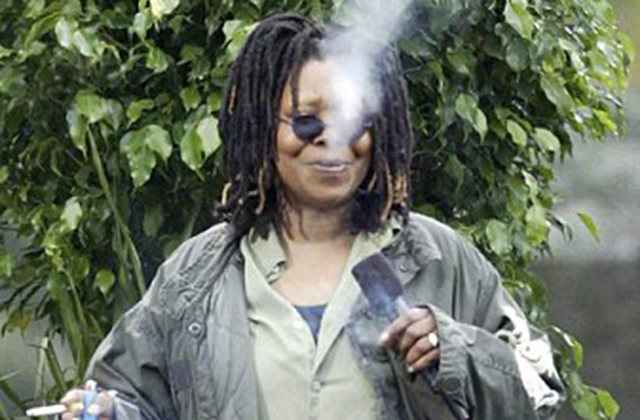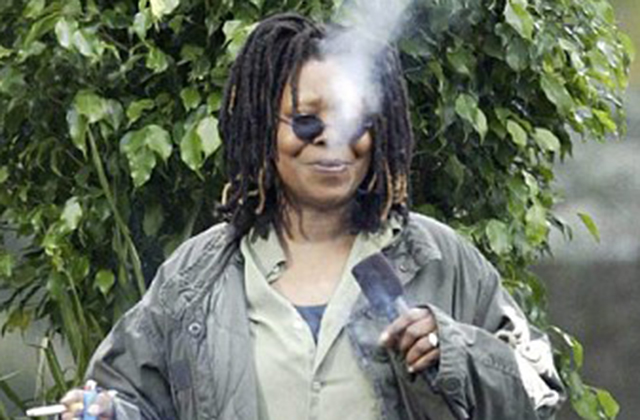 Whoopi Goldberg was one of the first to explore the business side of the cannabis industry, having partnered with Maya Elisabeth to form the Maya & Whoopi medical cannabis company. Goldberg said at the time that she was interested in creating products specifically for women, which along with being effective were also affordable, discreet and entirely safe.
Snoop Dogg
Right now, Snoop Dogg only has to lend his name to anything to do with cannabis to see both sales and share values skyrocket. Leafs by Snoop was launched in the autumn of 2015 in Colorado, which along with a variety of edibles and concentrates also includes eight unique cannabis strains cooked up by the man himself. As the recreational cannabis industry continues to flourish across the United States, this is one superstar we are guaranteed to be hearing a lot more from.
Willie Nelson
It was also back in 2015 that Willie's Reserve made its first official appearance, gracing dispensaries across Washington and Colorado. Having already earned a reputation for delivering some of the most outstanding vape cartridges, ready rolls and killer buds on the market, it's only a matter of time before this iconic country star achieves state-wide domination for more than his music.
Hunter S. Thompson
The widow of the famed gonzo journalist recently revealed her intention to produce and release a string of new strains on the market, which were the favourites of her late husband. The fact that Thompson was such an icon to millions of cannabis advocates all over the world makes for guaranteed success for this new line of products, when they finally touch down later this year.
Bob Marley
And of course, the godfather of cannabis himself will be forever immortalised in Marley Natural – the only official cannabis brand to carry his name. The range includes four outstanding strains sold as buds or cannabis oil, along with a wide variety of smoking paraphernalia and body-care products.
Should celebrities be cashing in on cannabis or should they leave it to the experts? Let us know in the comments below.