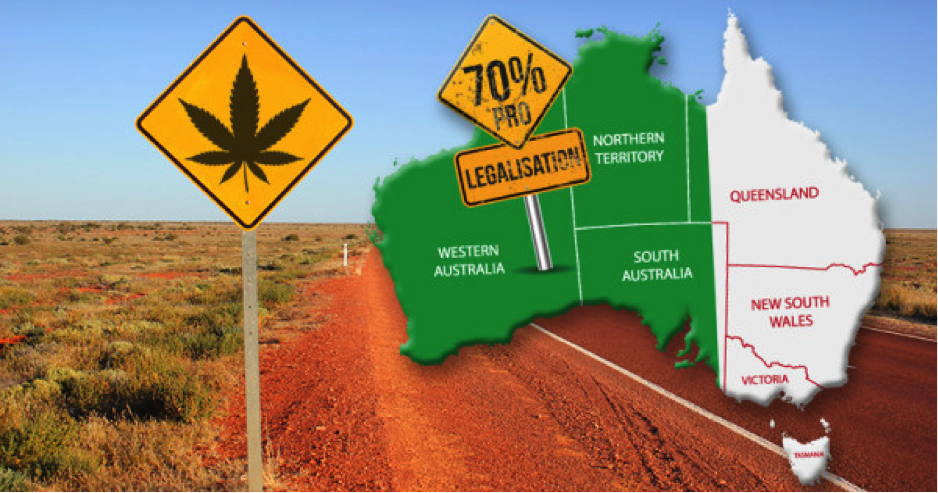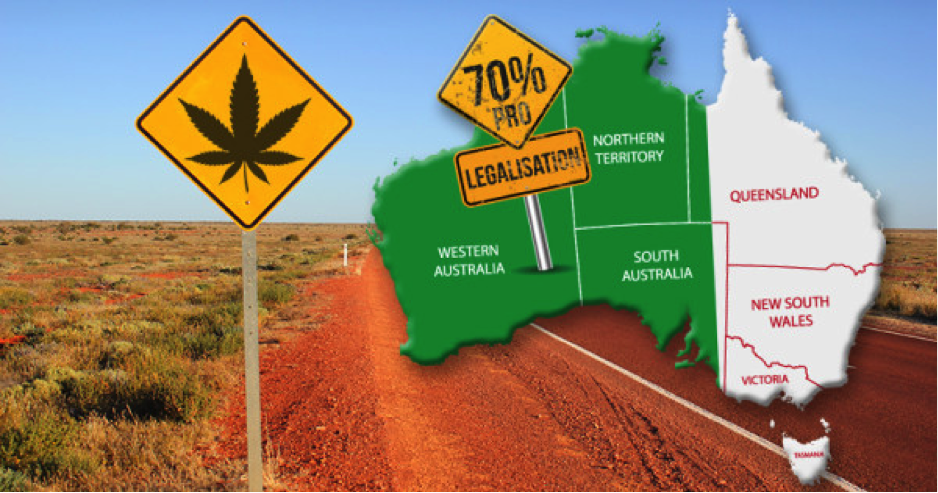 With all the action taking place in the United States right now, it's easy to forget that there is in fact an important cannabis scene in most nations worldwide. It may be the US that's making the biggest news right now in terms of cannabis policy and legalization, but thousands of miles away on the other side of the world, there's also plenty going on. Indeed, Australia isn't usually a country to make global cannabis headlines, but there have been a couple of developments over the past few weeks which have seen Aussies hitting the front pages of countless cannabis publications.
Those intending on producing cannabis for medicinal purposes are now able to apply for a licence to legally grow cannabis in Australia for the first time. The new policy – officially known as The Narcotic Drugs Amendment Act 2016 – came into effect a couple of weekends ago and applies only to cannabis grown for medicinal purposes, or for research into potential medicinal use. For millions of people across Australia with a variety of chronic conditions, the news is likely to represents nothing less than exactly the lifeline they have been waiting for.
Speaking on behalf of the Australian government, health minister Sussan Ley stated that for the first time, both doctors and patients across the country would have the opportunity to access reliable, consistent, safe, affordable and most importantly legal cannabis for medicinal purposes.
"Until now, it has been difficult for patients to access medicinal cannabis products from overseas sources," she said in a statement when the new act came into effect.
"These new laws change that situation by providing for a domestic supply of medicinal cannabis products that are not readily available for import."
No Change for Recreational
However, Ley was clear to point out that the changes in Australian cannabis policy do not have any bearing whatsoever on recreational cannabis use. For the time being at least, there is no specific plan to decriminalise recreational cannabis, which remains a controlled and illegal substance nationwide.
In order to qualify for official permission to grow medical marijuana legally, applicants will need to satisfy a number of criteria and pass a security test. In addition, individual territories and states across Australia will still have the final say when it comes to determining who exactly will be permitted to use medical marijuana.But while this distribution of licensing duties may lead to discrepancies and disappointment in some instances, the move has been unanimously welcomed as a positive step forward for an incalculable number of patients in need of medicinal cannabis.
Funding Stopped For Vital Cannabis Info Centre 
Meanwhile, Australia's Federal government has taken what many experts believe to be a significant step backwards in its overall cannabis policy. The announcement has been made that the country's national cannabis research and information body is to be discontinued, with the government having confirmed that funding will not be renewed. According to policymakers, the decision was made on the back of the growing importance of focusing on other drugs, including crystal methamphetamine.
Founded in 2007, The National Cannabis Prevention and Information Centre at the University of New South Wales was established as a means by which to address growing concerns with regard to cannabis use, abuse and misinformation across the country. It quickly became the most popular and most important source of information for Australians citizens, providing only evidence and facts based guidance for both members of the public and healthcare professionals alike. It was designed to help the people of Australia in general make better sense of the conflicting and contradictory information available, with regard to safe and beneficial cannabis use.
Cannabis Use Rates Unchanged
Along with offering clinical training to healthcare professionals, the service also provided those looking to cut down or quit cannabis use with free support and assistance.
A spokesman working with the Australian department of health stated that since going into business, more than $30 million had been committed to the cause. However, he also stated that upon taking into account data collected during a nationwide survey in 2013, it became apparent that cannabis use rates across Australia had actually remained largely unchanged over the last two decades.
Partly because of this finding, no more funding will be provided to the NCPIC by the Federal government after the 31st of December this year. The spokesman also stated that the decision was made in accordance with on-going national drug policy.
"There is a need to consider a more holistic, responsive and current approach to the provision of drug and alcohol research and information needs of the drug and alcohol sector and the community that is broader than focusing on a single substance," he told reporters from the Guardian Australia.
"In particular, consultations and information gathering over the past 18 months has identified a change in policy context and priorities, including the release of the National Ice Action Strategy."
Closure Removes Source Of Unbiased Information
Clearly opposed to the move, Prof Jan Copeland, current director of the NCPIC, expressed concerns that once the service is closed down, those seeking helpful and important information on cannabis and cannabis use will have little choice but to use the kinds of websites and online forums which are known to provide incomplete or misleading information. She worries that those suffering from chronic conditions and dangerous illnesses who may or may not be in need of medical cannabis will not be able to access evidence-based information and advice, but will instead ultimately reach their own conclusions on the back of unfounded claims and baseless arguments.
"While there are for-profit general alcohol and other drug information sources along with the state and federal drug campaign websites, there is no organisation in Australia or internationally, that can fill the gap left by NCPIC," she said.
"We have the researchers who can assess the scientific merit of the evidence to bring clear messages to cannabis users and their families,"
"We have evidence-based clinical tools and interventions, tested and published in peer-reviewed journals, available to service providers and the public, free of charge, in the form of a telephone helpline, web and smartphone based brief interventions. We are also the last source of free clinical training to Australian clinician's on assessment and brief interventions for cannabis use disorders."
Other experts across the country have expressed similar concerns, stating that while there are alternative websites and organisations that claim to be offering accurate, impartial and evidence-based information, none carry the same kind of authority or reputation as the NCPIC. In addition, the fact that the decision has been made at almost exactly the same time as the introduction of new policy regarding the distribution of licenses for legally growing medical marijuana only stands to confuse the public even further.
Still, it's hardly surprising that the Australian public shares a number of common confusions on the subject of cannabis, given the way in which the same paradoxical situation exists right now in the United States. Cannabis remains an illegal and declared 'dangerous' substance as far as the government is concerned, despite the fact that they are now encouraging the wider growth and use of medical marijuana.
Go figure!
A conflicting week for Australian Cannabis consumers. Let others know your thoughts in the comments below.