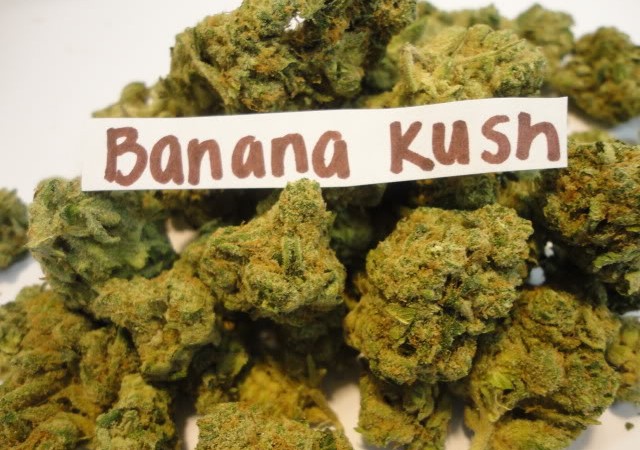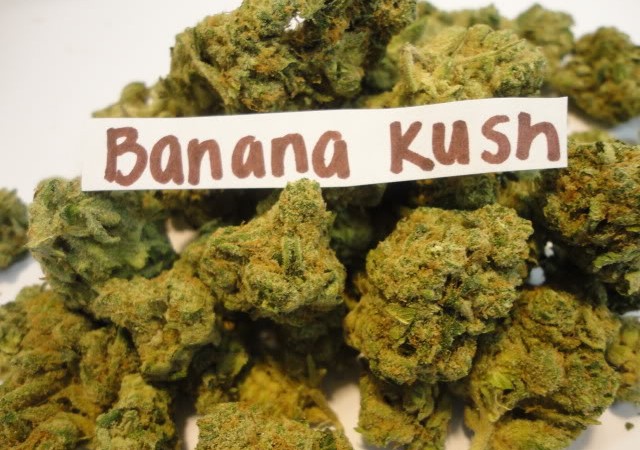 Banana Kush Strain Review
Bringing together 40% Sativa genetics with 60% Indica, Banana Kush is the result of crossing…unsurprisingly…OG Kush and Banana. It quickly exploded into a seriously big deal across California, where its popularity among medicinal and recreational users is growing by the day.
The fragrance is simply to die for, with spicy fruit notes and an undeniable decadence to it all. It's not until you smoke the stuff though that you'll find out where the Banana element comes in – the taste of green banana underpins the sublimely sweet experience. Definitely a dessert weed and one you'll never tire of indulging in.
Banana Kush Strain Effects
The high Banana Kush delivers is one all of its own and the same can be said for the flavour too. So even if you're not cut out to do the job yourself, it's well worth picking up a batch and giving it a go.
Banana Kush also has a reputation for delivering a hit that lasts – three hours or so not being uncommon. Not that you'll want it to end, as it's the perfect strain to instantly propel you into a world of blue skies, sunshine and endless good moods. When the high starts to fade, it's replaced by a delightful drowsiness. Great with friends or after work, medical users swear by Banana Kush as an appetite stimulant and for combating insomnia.
Growing Banana Kush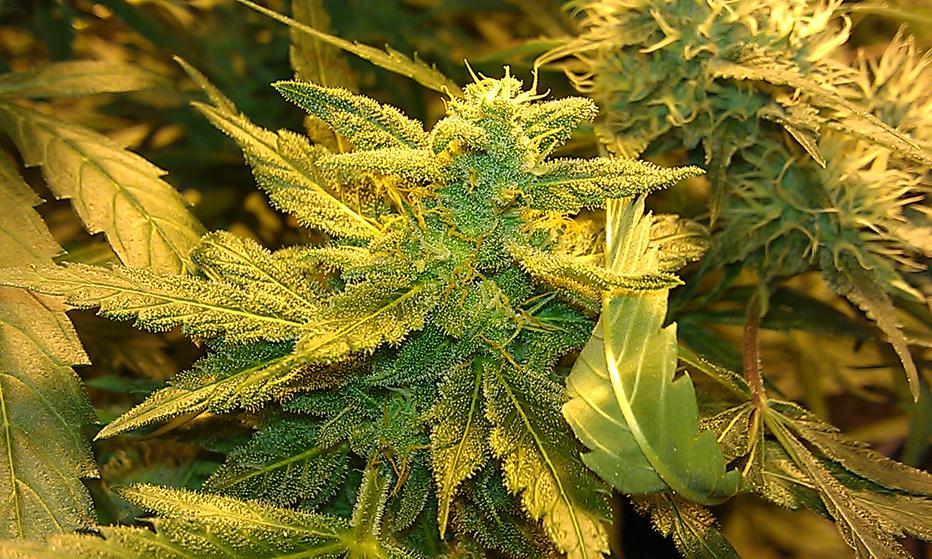 For the home grower, this isn't what you'd call the easiest strain to succeed with. It's not the hardest, but it's nonetheless pretty demanding when it comes to trimming, feeding, lighting and humidity. It's also a comparatively low-yielding strain, though has a short flowering time of about 8 weeks.
If you're up for the challenge though, it's well worth the effort. Banana Kush plants are medium in size and produce bright green elongated buds, with gorgeous red hairs and plenty of glistening crystals. It's also a THC-heavy strain, with concentrations usually coming in at around the 20% mark.
Buy Cannabis Seeds
Seedbank Name
Strain Sex
Shipping
Payment Methods
Discount Code
Visit Site

SeedSupreme

Reg

Worldwide

Card, Cash, Check, Bank Transfer, Bitcoin

N/A

Visit Site
Strain Characteristics
| | | |
| --- | --- | --- |
| | Type: | Indica 60%, Sativa 40% |
| | Plant Height: | 90-150cm |
| | THC: | 18-20% |
| | Indoor/Outdoor: | Indoor |
| | Yield: | 450g/m2 |
| | Indoor Flowering: | 56-63 days |
| | Harvest Outdoor: | N/A |
| | Stoned/High: | Creative happy strain followed by relaxation |