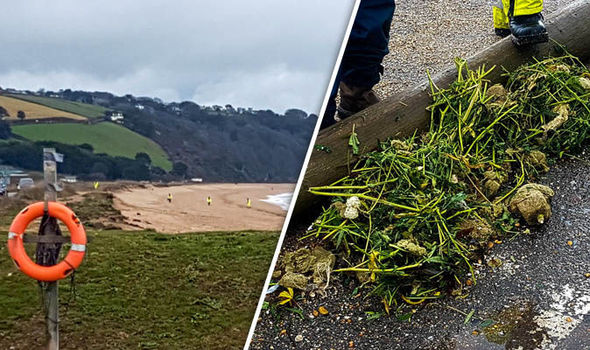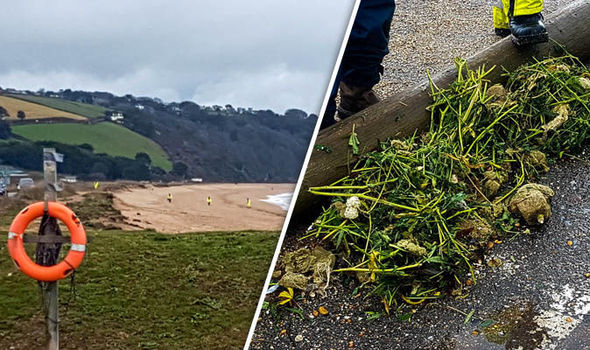 Cannabis in the United Kingdom has once again been making headlines for an entirely different reason – one that seems to have become surprisingly commonplace as of late. Once again, an individual out innocently taking their dog for a walk came across the kind of discovery that would force you to question your own morals and ethics quite comprehensively. The reason being that the discovery in question was no less than many thousands of pounds worth of cannabis plants, which washed up onto the shores of Slapton Sands in Devon.
Given the fact that you are reading this right now, you can probably figure out that the dog walker in question did the right thing and alerted the authorities. When the police arrived, they found a whole bunch of carrier bags stuffed full of cannabis plants, 5 in total. While it's not uncommon for cannabis cultivators to dump plant matter once the good stuff has been harvested, in this particular instance the buds – and a lot of them – were still on the plants. This would seem to suggest that whoever it was who decided to get rid of the cannabis plants chose to do so in a hurry, getting rid of as much evidence as possible in the process.
Local Police said that they suspected that the crop had been dumped in a hurry when the tide was going out and as the tide came back in the bags were washed to shore. With 5 bags being recovered the coastguard were still called in to guard the area and provide a sweep of the surrounding area to ensure no rogue bags were found by the public.
£50m of Cocaine Found on Norfolk Beach
The unexpected discovery came just a week after one of the most enormous hauls of cocaine likewise washed up onto a Norfolk beach, with a street value somewhere in the region of £50 million. The 36kg haul was spotted by a member of the public and immediately brought to the attention of authorities, who found a series of holdalls stuffed with enormous bricks of cocaine on beaches between Caister and Hopton. In the days that followed these normally secluded beaches became a haven for "dog walkers" who searched for anything that may have been missed by the authorities.
Would you have altered the authorities? tell us what you think in the comments below.