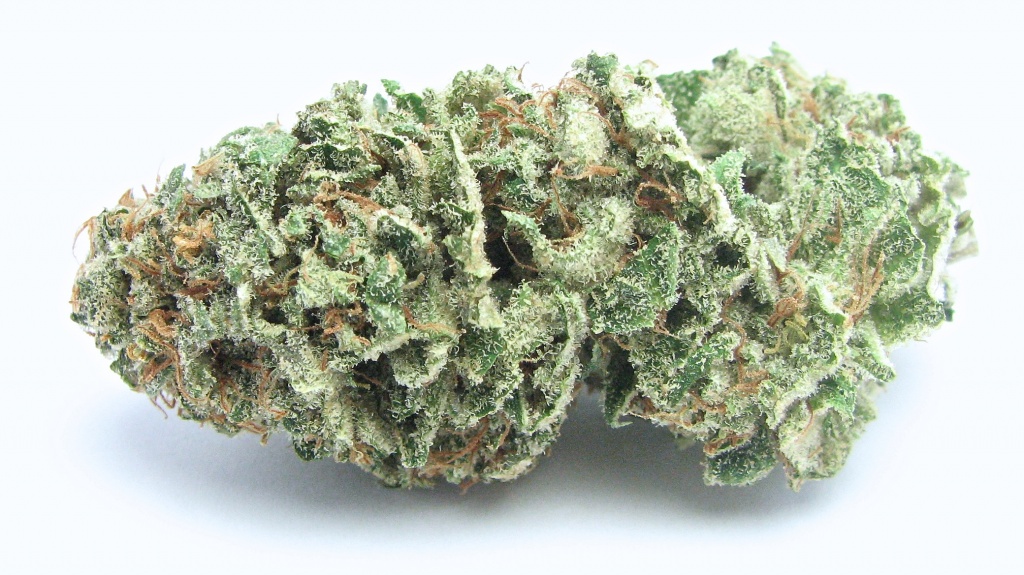 Having lent its name and genetics to just about more incredible hybrids than any other strain out there, the original Diesel strain is less legendary and more a critical part of pot history. Mexican Sativa and Afghani were initially combined to create this truly incredible Diesel strain, which has the kind of global following that tells you you're onto something good. You are – you really can't call yourself a fan of anything close to cannabis if you're not familiar with what Diesel is all about.
The Diesel Strain Aroma
Though the look of Diesel doesn't really hit home with anything that sets it apart from other epic strains, it all hits home when you get the rest of your sense involved. Open a jar of those crystalline green-orange buds and you're hit with an instant blast of sugary-citrus goodness, which sits halfway between sugary cereal and fresh-squeezed grapefruit juice. Grind it up and the grapefruit fragrance becomes saturated with a whack of raw diesel fuel, which is nothing short of mind-blowing.
Smoking Diesel
The flavour certainly doesn't disappoint, delivering a decent hit of that fruitiness from the fragrance though with much more pronounced sourness. It's the raw diesel notes that really take over when smoking Diesel, which produces a heavy smoke that has the potential to be a little rough on the exhale. The aftertaste is predominantly sour – a sensation you either tend to love or hate. In any case, you know exactly what you've been hitting…big time!
Diesel Strain Effects/Medical Effects
As a Sativa-dominant strain, you know what you're in for with Diesel. You can expect to spend around two hours after a few heavy hits bouncing around the place with the kind of creative energy that makes you want to do something/anything awesome. Stuff you need to get done seems to get done on its own, though at the same time there's a sense of content relaxation that'll have you craving more of the same. It can therefore do a pretty good job in combatting stress and anxiety, though it packs such an enormous punch that it can be overwhelming for the inexperienced.
Growing Diesel at Home
If you're out to grow a batch of your own, you'll be looking at plants that have the potential to reach up to three metres given ideal growing conditions, with flowering times of around 65 days. If you've got the space, it's surprisingly easy to grow and usually proves to be extremely robust and durable against disease, mould, rot – the whole job lot. THC content comes in at around the 18% mark and yields are average. At the same time, a little goes a very long way with this stuff!
Buy Diesel Cannabis Seeds
To grow your own you're going to need some good quality seeds. I recommend Dinafem as they have years of experience and only put out the best quality products. A full variety list of companies selling them is below.
Buy Cannabis Seeds
Seedbank Name
Strain Sex
Shipping
Payment Methods
Discount Code
Visit Site

SeedSupreme

Fem, Auto

Worldwide

Card, Cash, Check, Bank Transfer, Bitcoin

N/A

Visit Site

The Vault

Fem, Auto

Worldwide

Card, Cash, Check, Bank Transfer, Bitcoin

THEVAULT10 10% off first order

Visit Site
Strain Characteristics
| | | |
| --- | --- | --- |
| | Type: | 60% Sativa/ 40% Indica Hybrid |
| | Plant Height: | Up to 3 metres |
| | THC: | Up to 18% |
| | Indoor/Outdoor: | Indoor, Outdoor and Greenhouse |
| | Yield: | 475 g/m2 |
| | Indoor Flowering: | 65 Days |
| | Harvest Outdoor: | Early October |
| | Stoned/High: | Creative energetic high |