Florida In Favour Of MMJ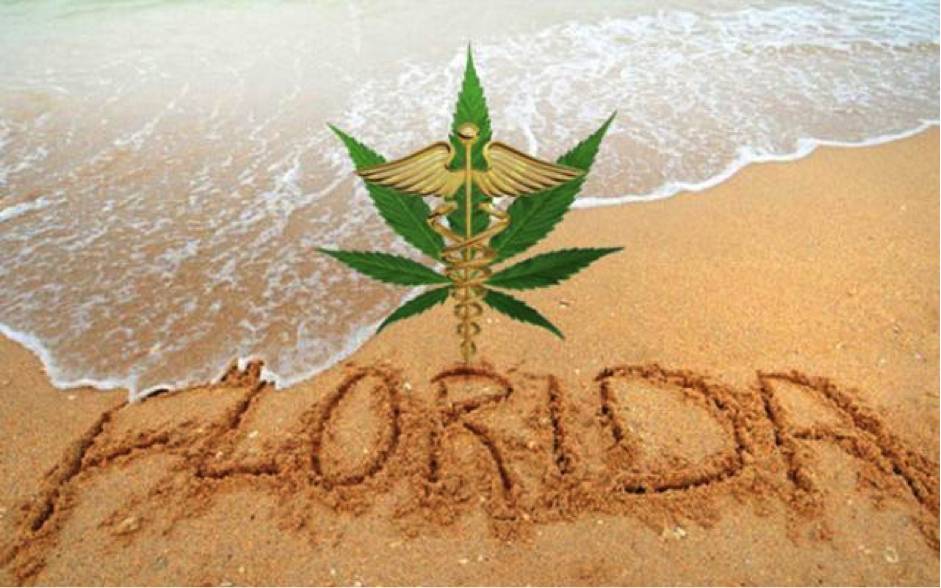 While it may be the five states that took recreational cannabis to the vote that have been making all the headlines, the significance of the medical marijuana votes in four other states cannot be overstated. In Florida in particular, the successful passing of Amendment 2 as of the November 8 ballot brings to an end what has proved to be an incredibly long and frustrating fight for fair, open and sensible medical cannabis policy.
Just a couple of years ago, the citizens of Florida were given the opportunity to put the future of medical cannabis to the vote. Which they did, and the ballot at the time came out with a 58% majority in favour of a more extensive and liberal approach to medical marijuana statewide. Unfortunately, given the fact that constitutional amendments rolled out in 2006 mean that a majority vote of less than 60% isn't sufficient, the bill was shot down. Which meant that medical cannabis would remain technically illegal, despite the fact that more than half of the state voted in its favour.
This time though, the vote vastly exceeded the required 60% majority, meaning that Florida has officially given the green light to medical cannabis for the first time. As far as cannabis campaigners are concerned, this represents great news not only for the people of Florida, but also for citizens of neighbouring states which will undoubtedly be watching what happens as of next year very closely. It is generally agreed on that as the medical cannabis industry of Florida progresses and evolves, it is largely inevitable that additional southern states will have little choice but to reconsider their own medical cannabis policies.
Link- Where Can I Access An MMJ Dr In Florida?
Link- California Legalizes Recreational Cannabis- Where Next?
Link- Will Trumps Newfound Power Affect Cannabis Legalization? 
The End of National Prohibition?
The positive progress spurred by the November 8 ballot has the very real potential to lead to the end of national prohibition once and for all. California in particular has always been seen as something as a bellwether for these kinds of things, given the way it is home to no less than 12% of the entire US population. Quite simply, what takes place in California is often mirrored elsewhere – the same perhaps eventually proving true for cannabis legalization.
"This represents a monumental victory for the marijuana reform movement," said Ethan Nadelmann, executive director of the Drug Policy Alliance, in a statement on the recent vote to decriminalise recreational cannabis in California.
"With California's leadership now, the end of marijuana prohibition nationally, and even internationally, is fast approaching."
Indeed, even President Obama himself commented on the obvious fact that current Federal approach to the control of classification of cannabis is likely to prove "untenable" following November 8's historic vote. He, like most of the country is acutely aware of the fact that Federal policy on cannabis represents nothing but an unnecessary obstacle in the way of important progress.
However, now that we know that the White House will shortly be passed to none other than president elect Donald Trump, there remains a lot of uncertainty with regard to the future of cannabis for the next four years at least. During the time Obama sat in the Oval office, Federal authorities adopted an extremely relaxed, tolerant and apparently open minded approach to the way in which the legalization and control of cannabis was handled at a state-level. Nevertheless, the incoming administration has made it clear on a number of occasions that its own ideas on drug reform are not exactly the same as those of the outgoing administration, meaning there is every possibility of a reversal.
"The prospect of Rudy Giuliani or Chris Christie as attorney general does not bode well," the Drug Policy Alliance's Nadelmann said in an interview.
"There are various ways in which a hostile White House could trip things up,"
"Donald Trump personally could probably go any which way on this."
Still, supporters believe that what's taking place right now represents exactly the kind of progress that cannot and should not be ignored, regardless of who is designated to make the necessary decisions at the highest level.
"Marijuana legalization has arrived on the East Coast," commented Marijuana Majority group spokesman, Tom Angell.
"What Colorado and other states have already done is generating revenue, creating jobs and reducing crime, so it's not surprising that voters in more places are eager to end prohibition."
Unhappy Opponents

Unsurprisingly, those that did not want to see recreational or medical marijuana legalized in the states that voted on November 8 have spoken of their disappointment in the result.
Opponents of legalization said they were disappointed by the outcomes.
"We were outspent greatly in both California and Massachusetts, so this loss is disappointing, but not wholly unexpected," said Kevin Sabet of the anti-legalization group Smart Approaches to Marijuana in a statement.
"Despite having gained considerable ground in the last few weeks, the out-of-state interests determined to make money off of legalization put in too much money to overcome."
Nevertheless, these are clearly the kinds of opinions that do not reflect those of the public in general. In Florida, a full 71% of those voting on Amendment 2 showed their support for the legalization of medical marijuana. Medical cannabis was also given the green light in North Dakota, where the bill passed with a majority of 64%.
"This is a major tipping point," said Tom Angell of Florida's vote.
"With Florida's decision, a majority of states in the U.S. now have laws allowing patients to find relief with medical marijuana, and these protections and programs are no longer concentrated in certain regions of the country like the West and Northeast."
It is now the hope of those who successfully campaigned for cannabis legalization in Florida that the more conservative southern states which have so far thrown out any notion of even considering a change in cannabis policy will pay attention and take note.
"Better late than never," said Drug Policy Alliance executive director, Ethan Nadelmann.
"Most states outside the South already have legal medical marijuana, but the overwhelming victory today in Florida is likely to accelerate the momentum for reform throughout the region."
Recreational to Follow?
On a slightly less reassuring note for the cannabis community in general, the fact that Florida has approved its new medical marijuana bill does not in any way mean that recreational cannabis will be next. The reason being that when you take into account exactly how long and difficult the fight has been it to get even medical marijuana out into the public domain, the likelihood of recreational cannabis hitting the scene anytime soon is loath to say the least.
For the foreseeable future, the people of Florida will no doubt be keeping a very close eye on the other North American states that have legalized recreational cannabis, in order to take notes and inspiration from what takes place elsewhere. It's worth remembering that it took Washington and Colorado 14 and 12 years respectively to progress from medical cannabis legalization to the decriminalisation of recreational cannabis. Which in turn means it is unlikely we will be seeing recreational pot going mainstream in Florida anytime soon.
Link- Where Can I Access An MMJ Dr In Florida?
Link- California Legalizes Recreational Cannabis- Where Next?
Link- Will Trumps Newfound Power Affect Cannabis Legalization?