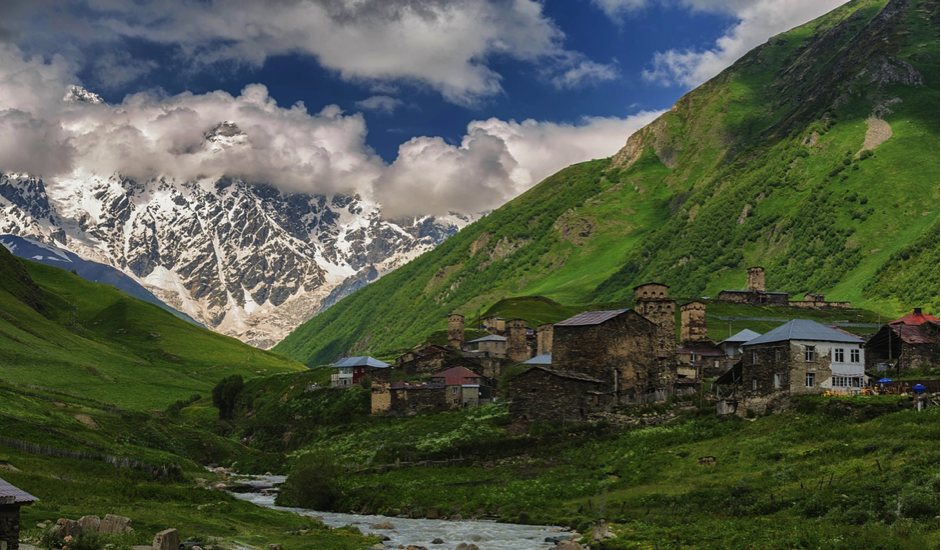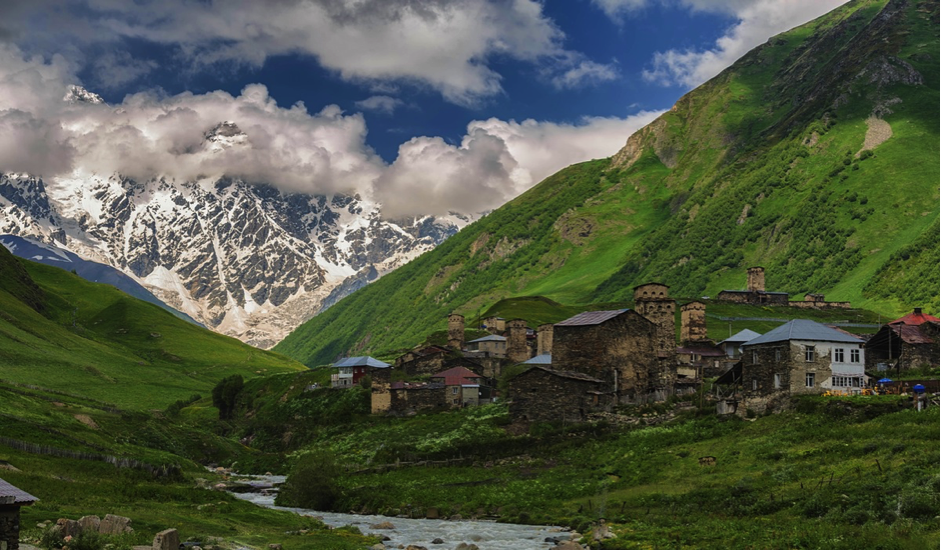 A growing number of regions and countries on a global basis are transforming long-standing cannabis policies for the better. In the vast majority of instances, it is medical marijuana that is taking centre stage. With such overwhelming evidence highlighting the benefits of medicinal cannabis for a wide variety of conditions, lawmakers are no longer able to ignore the obvious truth right in front of them. Recreational cannabis remains a much more controversial and highly debated issue, but is nonetheless becoming a legal, everyday product all over the world.
Of course, some countries view the whole subject of cannabis use and possession much more severely than others. For example, anyone caught twice within the same 12-month period in Georgia with any amount of cannabis whatsoever could technically be sent to jail for up to 14 years. Harsh to say the least, but thankfully no longer the case. The reason being that as of just a few days ago, the decriminalization of cannabis possession in Georgia made it so that you would actually be able to carry enough cannabis to roll more than 200 joints without getting into any real trouble.
The decision to overhaul the system in Georgia dates back to 2013, when a 27-year-old by the name of Beka Tsikarishvili was arrested for carrying 65g of cannabis. Knowing that he was probably going to be locked away for some time, he decided to plead his case and state that the proposed imprisonment was unlawful because it went against his human dignity rights.
A Surprising Result
Incredibly, and as a big surprise to everyone involved, the judges presiding over the case agreed that he was right and decided to completely throw out the penalty of imprisonment for possession, purchase and consumption of cannabis in small amounts. They made it clear that there would still be severe punishments for those found guilty of carrying cannabis with the intention of selling it, but there would no longer be harsh penalties simply for carrying and using the stuff.
In addition, somewhere in the region of 100 people who had previously been imprisoned for cannabis possession have had their sentences reduced, while the court stated that anyone who had previously served time for smoking cannabis would no longer be able to be arrested ever again simply for using marijuana.
The vast majority of cannabis distributed and consumed in Georgia is grown within the country itself. Nevertheless, home growers have always faced the prospect of extremely heavy penalties and this is no different today. For the time being, anyway, as proceedings will once again begin in court on Wednesday this week to determine whether or not punishments attached to cannabis cultivation are too severe. Which in turn means that a couple of months from now, the law with regard to cannabis cultivation may also have been turned around.
"Public pressure was a major factor behind the court's ruling," said David Subeliani, the leader of White Noise, a regional group campaigning for the decriminalization of all narcotics.
He personally believes that cannabis cultivation law will be adjusted so as to ensure that those busted for growing cannabis at home for personal use at least cannot and will not face jail time. His organization also stated that due to lawmakers in Georgia adopting a zero-tolerance policy to drugs, somewhere in the region of 300,000 people have found themselves being forced to take drug tests within the last seven years. This amounts to approximately 10% of the entire country's population. Protests kicked off in the Georgian capital in 2015, when a 56-year-old was forced to take diuretic pills for a test and subsequently died.
Criminal Charges Off The Table
While criminal charges may be entirely off the cards for cannabis possession and personal use, anyone busted may still find themselves being handed a fine to the value of approximately £150. The same will also apply if traces of cannabis are found in urine samples taken from those who are suspected to have used marijuana.
On December 21st 2016, Georgia's liberal party's offices were raided by police after becoming aware of the fact that 84 cannabis seeds had been planted by the party as part of its push to see cannabis not just decriminalized but fully legalized. Police officers removed the cannabis plants from the New Centre – Girchi, but what's interesting is the way in which no member of the party including its leader, Zurad Japaridze, have yet been charged with any offences.
As far as Japaridze is concerned, cannabis represents a fundamental human right and therefore lawmakers have absolutely no authority to restrict its use in any way. He also spoke of the way in which the legalization of cannabis could add billions to the Georgian economy – an essential consideration given the country's current financial difficulties.
"We have some other economic reforms but they will only bring change in four, five, 10 years. Marijuana reform is the only thing we can do now in 2017… I definitely imagine a number of weed cafes in Tbilisi," said Japaridze.
He went on to talk about the way in which the example set by Portugal clearly illustrates exactly how public health on a countrywide basis can be improved with the legalization of drugs.
"Half the number of people there are now dying from heroin overdoses since the country decriminalised all drugs in 2001," he said.
"Diseases passed by intravenous drug users have also dropped dramatically."
Opioid Addiction
Mirroring his calls, the results of a new study carried out at the Icahn School of Medicine at Mount Sinai suggest that the use of cannabis as a treatment for the side effects associated with opioid withdrawal represents an area of research that the scientific community has dangerously neglected. In addition, the paper also stated that given the way in which many global regions are currently blighted by opioid addiction rates at epidemic levels, this is something that needs to be addressed immediately.
Yasmin L. Hurd, Ph.D., author of the study, stated that while the scientific community in general is showing greater interest in the potential benefits and application of cannabis compounds than ever before, it remains problematic that human studies and research in general are so heavily restricted due to excessive government legislation.
"Surprisingly, the scientific community has been largely missing from most conversations and policymaking decisions regarding the legalization of marijuana for medical purposes," said Hurd.
"For one of the first times in U.S. history, it is the general public and politicians, not scientists and physicians, who are determining the medical value of this drug in states where marijuana use has been legalized for medical purposes. Clearly, the legalization of marijuana has outpaced the science. But if we want to be able to accurately say something is medical marijuana, we have to prove that it is, indeed, medicinal."
What do you think to Georgia's new common sense approach to cannabis? Let us know in the comments below.