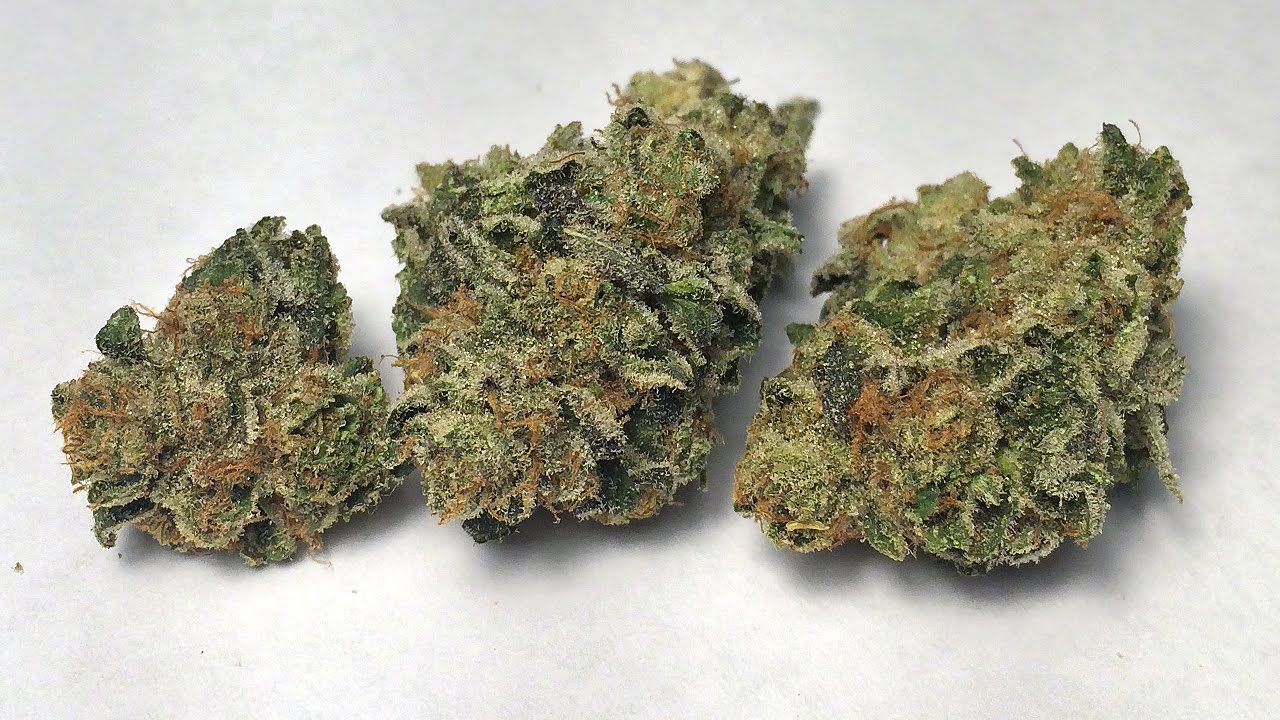 When it comes to cannabis strains, we all have our own personal favourites. Not to mention the kinds of strains we proudly proclaim to be no less than legendary. Even if they're not your usual thing, you can't really call yourself a cannabis connoisseur without experiencing them.
Which is precisely why we've chosen the Girl Scout Cookies strain to look at a little more closely. It has a pretty spectacular reputation on a global basis and is guaranteed a place in the history books. Trust us when we say that while both bring something quite different to the table, this top strain is one you need in your life!
Girl Scout Cookies Strain
First up, Girl Scout Cookies is one of comparatively few strains that live up to the iconic nature of their names. Quite simply, Girl Scout Cookies cannabis has become as much a part of modern Americana as anything else you can think of.
As for its origins, Girl Scout Cookies is also the kind of strain that never fails to divide opinion as to its background. Exactly where it came from is a subject every bit as hazy as the feeling you can expect after a few generous hits. The only thing that is really known for sure about its make-up is that it is composed primarily of Durban Poison and OG Kush. After this, there's a lot of speculation and guesswork. Some believe there's Florida's finest F1 in there, others are convinced it contains Granddaddy Purple. Not that it really matters. The only thing you really need to know about Girl Scout Cookies is that in terms of its effect, it's a gorgeously consistent and supremely powerful sativa-dominant hybrid.
Girl Scout Cookies Strain Aroma
You know you're in for a treat with this stuff as soon as you look at it. A rich and varied tapestry of different shades of green with little flecks of purple and those beautifully bright orange hairs. Once you've familiarised yourself with the way it looks, it's borderline unmistakable. It also has a uniquely fresh fragrance. Which gives a good indication of the sweetness that follows when Girl Scout Cookies is burned.
Smoking Girl Scout Cookies
The smoke itself is delightfully rich and satisfying, though with a pronounced sweetness that is borderline decadent. The first flavour that really hits home is that of deeply dark brown sugar, underpinned by a note of spice and even a very slight hint of nutmeg in the background. Whether or not you get a hit of freshly baked goods depends on who you ask, but the overall flavour profile leaves you in no doubt as to what you've just experienced.
Strain Effects/Medical Effects
In terms of potency, Girl Scout Cookies generally comes in at about 20% THC. Which suffice to say is more than enough to send most smokers on one hell of a journey! The cerebral stone hits hard and fast, immediately making it difficult (or even impossible) to focus on anything for more than a few seconds. As such, this is precisely the kind of strain to go for if you are looking to spend a few hours in a state of blissful concentration, doing pretty much nothing at all. An absolutely great release in times of stress, though for obvious reasons not the most social strain you'll come across.
In medical circles, Girl Scout Cookies has earned a strong reputation as an effective treatment for depression, anxiety, migraines and chronic stress. Though definitely has a tendency to knock you completely off your feet if you overdo it. As such, it also tends to get the job done quite well when it comes to treating insomnia.
Grow Girl Scout Cookies
Given the right conditions, it's perfectly possible to harvest up to 300g per plant when cultivated in a decent indoor environment. The strain is extremely robust and resistant to mould and mildew. Flowering times come in at around 10 weeks. Pretty simple on the whole to grow indoors. But somewhat more demanding in terms of conditions and consistency if you want to set up outside.
Buy Girl Scout Cookies Seeds
To grow your own Girl Scout Cookies strain you will need to invest in high quality seeds. Due to the popularity of this strain there are a few different choices. If you want to go down the Autoflower route then Fast Buds are the way to go. They have an excellent reputation and are famed for this and their Gorilla Glue strains. If you want to pick up a pack of feminized beans then you need to be checking out Calicon, Blimburn, BC Bud and now Original Sensible Seeds. All Breeders with big reputations and varying prices.
Buy Cannabis Seeds
Seedbank Name
Strain Sex
Shipping
Payment Methods
Discount Code
Visit Site

SeedSupreme

Reg, Fem, Auto

Worldwide

Card, Cash, Check, Bank Transfer, Bitcoin

N/A

Visit Site

MSNL

Fem

Worldwide

Card, Cash, Bank Transfer, Bitcoin

N/A

Visit Site

The Vault

Reg, Fem, Auto

Worldwide

Card, Cash, Check, Bank Transfer, Bitcoin

THEVAULT10 10% off first order

Visit Site
Strain Characteristics
| | | |
| --- | --- | --- |
| | Type: | Sativa dominant hybrid |
| | Plant Height: | Under 100cm |
| | THC: | Around 20% |
| | Indoor/Outdoor: | Indoor mainly but can be grown outdoors |
| | Yield: | 250-300g/m2 |
| | Indoor Flowering: | 65-70 days |
| | Harvest Outdoor: | Late September/ early October |
| | Stoned/High: | Happy relaxing buzz |