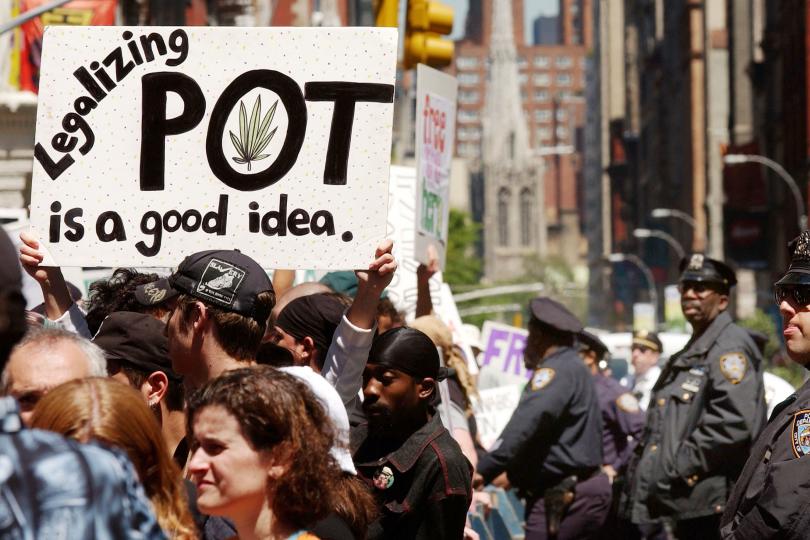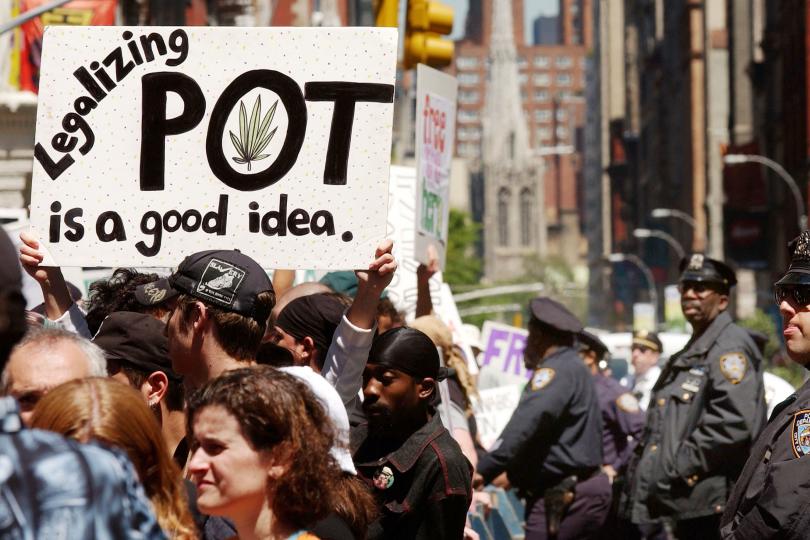 Legalized Cannabis in 2016
2016 is guaranteed to go down in the history books as a truly remarkable year. Regardless of whether you are happy with any of the specific outcomes, you have nonetheless witnessed important history in the making but exactly who legalized cannabis in 2016?
Specifically, cannabis policy has changed all over the world like never before, resulting in an incalculable number of people now being able to access the marijuana they want and need. But with such an epic amount of action taking place over the past 12 months, which places came out as the biggest winners of all in 2016?
That's precisely what we thought we'd have a look at today – something that may come as relatively frustrating reading for those still living in anti-cannabis communities. On the plus side at least, there's always the possibility of taking a trip somewhere a little more liberal! And if you're in any way stuck for inspiration, a few of the following places could make for outstanding holiday destinations in 2017.
So without further delay, here's a rundown of the biggest of all cannabis winners in 2016:
Arkansas
First of all, the main reason the legalization of medical cannabis in Arkansas came as such a big win and maybe even a surprise too is the fact that at one point, it seemed entirely unlikely to happen. At one time, there were two different medical cannabis ballots up for the vote in November, which made it seem like it was pretty much a done deal. However, Issue 7 would go on to be disqualified on a signature technicality – a minor oversight that saw it thrown out of the ballot and the likelihood of medical cannabis getting the go ahead reduced drastically.
So it was up to Issue 6, which given the state's longstanding aggression in all its forms wasn't exactly seen as a guaranteed success. As it turned out, around 53% of voters decided that the time had indeed come to legalize recreational cannabis. Despite the fact that Governor Asa Hutchinson was and is strongly against cannabis legalization, he went with the will of the people and almost immediately began the implementation process for medical cannabis state-wide. And with that, Arkansas became the first state in the Bible Belt to legalize any kind of marijuana whatsoever.
California
Over in California, it's been a very different scene for decades. It's no secret that California has long since been associated with cannabis at a variety of levels, pioneering medical cannabis research and legalizing its use more than two decades ago. This was at a time when the government's policy on cannabis was still ridiculously OTT, but California insisted on carving out a path for itself as a proactive state on the wider subject.
There was something of a lull for a while, however, as the likes of Washington and Colorado began making massive advancements in cannabis legislation, while things remained relatively static in California. However, given the fact that Proposition 64 passed by decent margin in November, it's full steam ahead for the regulated recreational cannabis industry in California. With this one ballot, it is now largely guaranteed that California will leapfrog every other state in North America, to become perhaps the most important cannabis economy in the entire world. It's likely that at least a couple of years will be required for things to get into full swing, but by the time we're celebrating New Year's Day 2019, it might be hard to imagine a time when cannabis wasn't the biggest deal of all in California.
Florida
A little like Arkansas, the situation in Florida was and is so significant because of the state's turbulent past with cannabis legislation. Medical marijuana has to a certain extent been legal in the sunshine state for a very long time. However, it has been subject to the kind of crippling legislation that made it ridiculously difficult or even impossible for the vast swathes of the state's citizens to get hold of what they desperately needed. Despite the fact that it was to a certain extent legal, most still found themselves having to use the black market to get hold of medical cannabis. Once again, attempts to free things up failed during the 2014 general election, when despite the fact that 58% voted in favour, state law requires a minimum of 60% for a bill to be carried through.
This time, there was absolutely no doubt as to what the people of Florida wanted and nor was there any kind of slender margin. More than 71% of voters decided to enact medical marijuana amendment, which should hopefully mean smooth sailing from now on the for anyone in need of the stuff.
Maine
Another state that almost saw a disastrous result occur due to a discrepancy in one notary's signature, cannabis campaigners in Maine has had to breathe a huge sigh of relief on more than one occasion. It was always going to be on something of a knife edge, but the final result of the vote that took place in Maine saw cannabis legalized by an incredibly slender 4,000 votes.
Thinking they may still have a shot at getting the vote overturned, campaigners against cannabis insisted that there should be a comprehensive recount, netting state taxpayers a bill of around $500,000. Unfortunately for these guys, it quickly became obvious that the vote was in fact entirely valid and that their efforts to see things overturned were futile. They quit, cannabis legalization was approved and decades of pressure from cannabis campaigners in Maine officially came to an end.
Canada
To bring things to a close with a (sort of) international entry to the list, Canada has been making headlines in the cannabis press for the last 12 months for a variety of reasons. Perhaps the most significant event of all was when Prime Minister Justin Trudeau himself announced that the Federal classification of cannabis would be altered to legalize marijuana across the entire country as of the spring of 2017. It formed a relatively large part of his campaign and efforts have well and truly begun to make the cannabis industry of Canada one of, if not the biggest in the entire world.
In the meantime however, Trudeau has managed to go and lose himself quite a number of supporters and admirers in the process. The reason being that while he based much of his campaign on cannabis legalization and still has every intention of setting in place legislation for a legal cannabis industry, he has nonetheless promised to continue punishing those who break any cannabis laws whatsoever, prior to the roll out of the new legislation. He has supported those who have stated that they will continue to be extremely heavy handed with both businesses and cannabis users in general, until the law is officially changed in the spring. Not exactly what you'd call productive or proactive, but at least there is light at the end of the tunnel..right?
Now you know who legalized cannabis in 2016, where do you want to see legalization in 2017? Let us know in the comments below.
Related