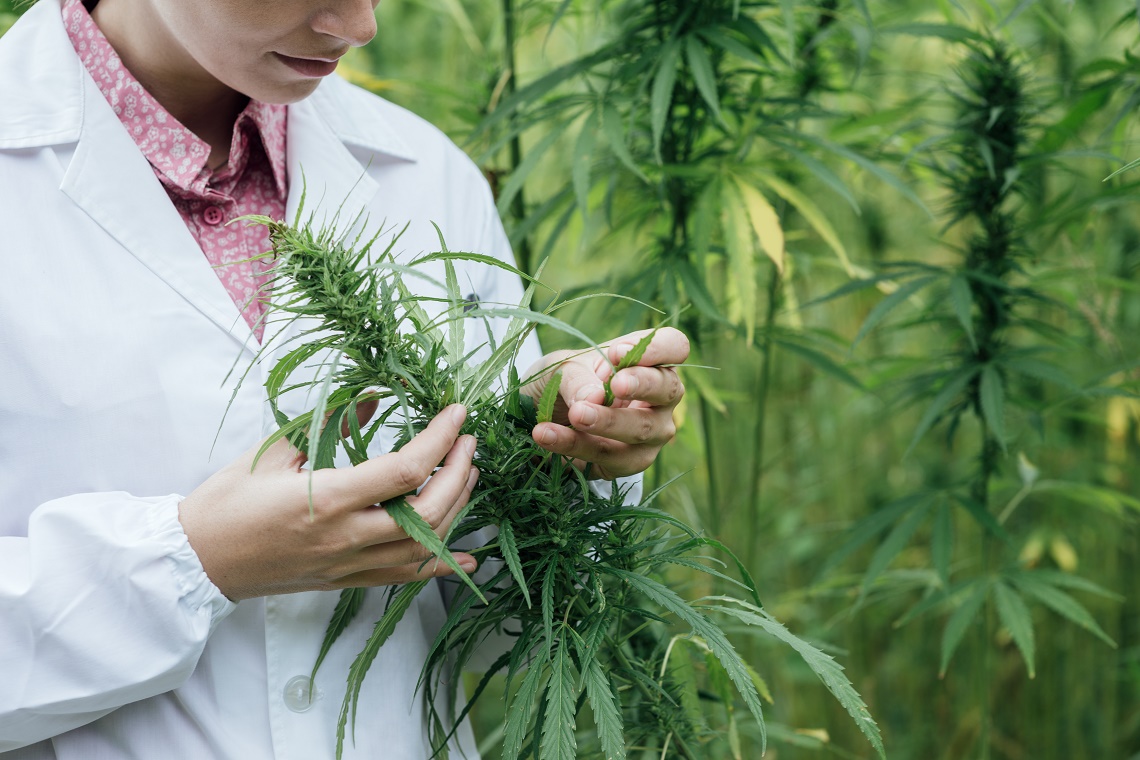 We recently reported on the way in which leading politicians in Australia were pushing for the country's medical cannabis program to be stepped up a gear, in order to ensure that those in urgent need would not be forced to continue waiting in vain. Despite the fact that the country currently has a very weak overall cannabis production and distribution infrastructure, the idea was floated of working with cannabis producers overseas, in order to fill current gaps with imports.
As of today, it's looking like a significant victory for pro-pot campaigners, as the Australian Federal Government has officially green-lit domestic companies to sell medical cannabis products. As such, medicinal marijuana will officially go on sale across the country within weeks.
Health Minister Greg Hunt made the announcement early on Wednesday last week, confirming that certain companies, upon receiving government approval will be able to import medical marijuana from other countries, in order to then be sold to patients with the relevant prescriptions from their doctors. As it stands, doctors can write prescriptions for medical cannabis and patients can order the products required from overseas. However, critics have long argued that the system is not fit for purpose as it makes obtaining essential medical cannabis products both needlessly difficult and drawn out.
In most instances, patients have found themselves waiting several weeks for their medical pot products to arrive.
Australia Wants Self Sustaining Cannabis Industry
The key difference with the new scheme being the way in which companies will be able to order medical cannabis products in bulk quantities, in order to have them on-hand whenever they are prescribed by doctors. This will in turn mean that patients prescribed medical cannabis will be able to access exactly what they need in an instant. Looking at things longer-term, the Australian government has every intention of creating a self-sustaining medical cannabis industry with licensed growers across the country. The government of Victoria announced yesterday that it had just completed its first domestic cannabis harvest, though it will be some time before it is ready for use.
"We will authorise controlled importation by approved providers from approved international sources for interim supply in Australia, until domestic production meets local needs," Hunt said in a statement.
"At present, doctors approved to supply medicinal cannabis products must import the product as local production is only starting to be developed following the passage of legislation to allow domestic production late last year,"
"As part of these changes, importers will be able to source medicinal cannabis products from a reputable supplier overseas and store these in a safe, secure warehouse in Australia. This will be an effective interim supply to be provided through approved commercial importers."
Qualifying Conditions
In terms of qualifications for medical cannabis, federal policy in Australia is very similar to that of other regions where medical pot has been legalised. Patients must be provided with a prescription from a doctor for a range of chronic conditions, including cancer and epilepsy.
"Patients who have been prescribed medicinal cannabis by an authorised doctor will be able to source the medication from a company in Australia — rather than on an individual case-by-case basis from overseas which involves delays in importation," Hunt said.
"This will shorten timeframes to the supply of medicinal cannabis for patients."
The scheme by which cannabis would be imported into the country to augment the current domestic shortfall was pushed by Labor leader Bill Shorten last week, who argued that there was no reason why licensed sellers couldn't bridge the unnecessary gaps between patients and medical pot. In terms of precisely where the cannabis will be sourced from, the Department of Health is yet to confirm any such details, though Hunt stated that he had been in touch with "a number of companies that are interested, or potentially interested, in supplying the Australian market with product".
"It is expected that within eight weeks, possibly sooner, Australia will have a store of imported medicinal cannabis products so that approved patients can have greater confidence in the supply arrangements for their doctors" he added.
The news has for the most part been met with praise at all levels, with polls having shown that the Australian public approves the legalisation of medical cannabis by a significant margin. Prior this announcement, things had been moving at a painfully slow pace – the impact of which was being felt by a growing number of patients facing difficulties obtaining medical cannabis products.
New South Wales Voices Criticism
However, not every authority across Australia has been quite so receptive of the idea. In New South Wales, Shorten's push to decriminalise medical cannabis for those with serious and chronic health problems has been rejected, with the NSW health minister having stated that the initiative has not yet been backed by clinical experts. This, despite the fact that studies have shown time and time again that the vast majority of doctors in Australia support the use and decriminalisation of medical cannabis.
The opposition in NSW is intending to introduce a parliamentary bill this week, which if enacted would give medical cannabis patients the right to carry a maximum of 15g of pot on their person at any time. Labor leader Luke Foley insisted that the time had come to stop penalising those in desperate need of effective medication, with medical marijuana patients having been treated like criminals for too long.
Incredibly, he accused the opposition of "taking advantage of vulnerable people" by politicising the issue and insisted that "no clinical expert would actually endorse what (Mr Foley) is saying." A somewhat extraordinary claim, given the way in which health experts in general are pushing for the decriminalisation of medical cannabis for qualifying patients. Not only this, but to accuse the government of "taking advantage of vulnerable" people is a little on the offensive side to the millions of patients who depend on medical cannabis every day.
Cannabis, Health Not a Polititcal Issue
Quite simply, it is not up to members of the government to tell those with chronic illnesses what does and does not work for them.
On the plus side, medical cannabis trials are indeed underway in NSW so progress is being made to a degree. Nevertheless, some still believe that even if medical cannabis has been prescribed by a doctor, the patient should still be considered a criminal by carrying their medicine with them.
Despite overwhelming evidence on a global basis, Hazzard believes it is better to continue allowing patients to suffer and to struggle, in order to allow sufficient time for the state's own trials to reach their conclusions…whenever that may be.
"The NSW government recognises the need to better understand the therapeutic potential for cannabis-based medicines and we are conducting world-first clinical trials to do just that," Mr Hazzard said.
"But the reality is clinical trials take time … and we would be negligent in our responsibilities if we rushed through changes without evidence from those trials to inform our decision making."
What do you think to Australia's new laws? Tell us in the comments below.