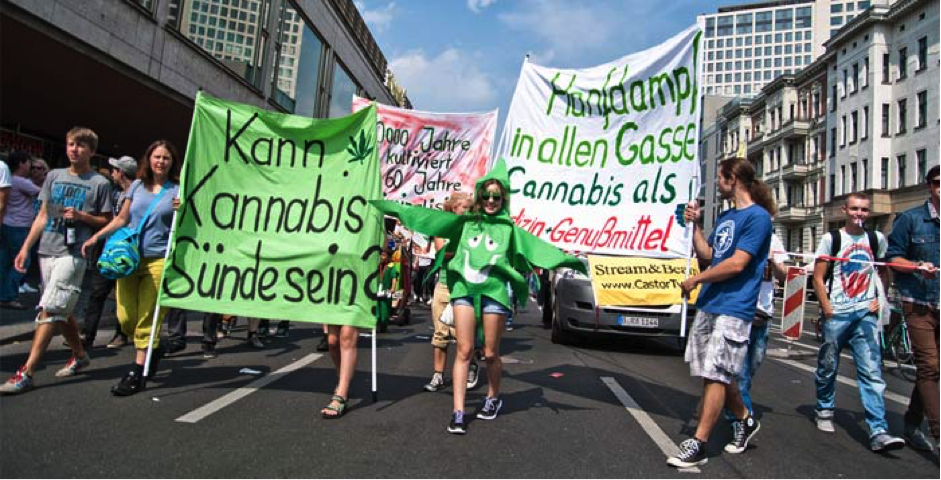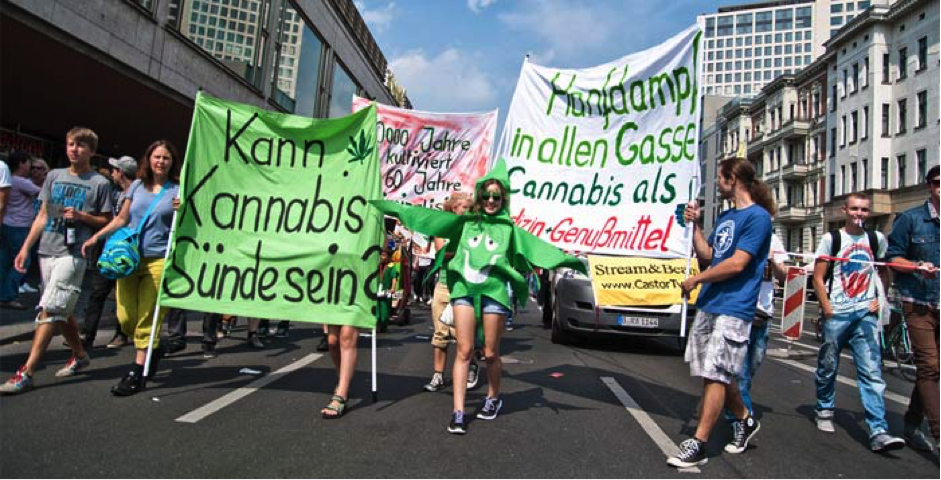 Over the last few years, Germany has retained its place right at the front of the queue when it comes to the most likely European countries to legalize cannabis. Attitudes to cannabis in general have been comparatively relaxed in Germany for some time now, though few specific regulatory changes have been made along the way.
Which is precisely why the decision of the German parliament to officially legalize medical marijuana as of Thursday last week came as extremely welcome news for cannabis advocates across the country. The government confirmed that medical cannabis will now be legal for patients suffering a variety of serious illnesses, including chronic pain, multiple sclerosis and the side effects associated with chemotherapy. Doctors will now be able to provide prescriptions to those they believe could benefit from medical cannabis, expanding an extremely rudimentary medical marijuana program that was already running in Germany at a very low level.
Restrictive MMJ Laws
"Seriously ill people must be treated in the best ways possible," said Health Minister Hermann Gröhe, who proposed the law.
Prior to the new legislation going into effect, cannabis was occasionally prescribed by doctors in Germany for patients to use for self-therapy. However, qualifying for medical cannabis meant meeting extremely specific and demanding criteria, resulting in less than 1,000 across the country being provided with medical cannabis legally.
As of now, the bar has been lowered significantly and it will be up to doctors to determine whether or not their patients qualify for medical cannabis. There is currently no allowance for medical marijuana to be legally cultivated in Germany, though this will also be turned around when the new law goes into effect this March. State supervised cannabis cultivators and product manufacturers are likely to form the largest part of the industry, though applications from private producers will also be considered.
MMJ Bill to be Picked Up by Health Insurance Providers
The statement from the government also confirmed that the costs of the medicinal marijuana prescribed will be picked up by Health Insurance providers.
Unsurprisingly, cannabis advocates have heralded the decision as an important step closer to legalization of recreational cannabis across Germany. This doesn't appear to be a view shared by all proponents of the new legislation, however, with Federal Drug Commissioner Marlene Mortler of the conservative Christian Social Union (CSU) having said on Monday that she personally does not want to see the law changed in a manner that would increase overall cannabis consumption nationwide.
"Cannabis as a medicine is certainly not a miracle drug," Mortler said.
"But everyone should have the right to have it paid for when it helps."
The change in legislation was welcomed by the German Pain Society, which stated that medical marijuana should be made available for all patients for whom conventional approaches to treatment prove unsuccessful.
"Current studies and reports from experience clearly show that cannabinoids on the one hand in many cases are only weak pain-relievers, but on the other hand for certain select patients can definitely be helpful," Prof. Dr. Michael Schäfer of the Pain Society commented last year.
"These patients should therefore be given the opportunity to try such therapy after recommended therapies fail."
Exceptional Cases Only
Whilst the move will certainly make it easier for patients in need to access medical cannabis, the new legislation nonetheless limits cannabis and cannabis products to "very limited exceptional cases," meaning patients will likely be heavily scrutinised before being provided with medicinal marijuana. In addition, and unlike the way in which medical marijuana is handled in the United States, patients who qualify will not be permitted to grow their own medicinal cannabis at home.
As such, the program is likely to remain relatively restrictive, though is still considerably more liberal and proactive than prior legislation. Whereas medical cannabis previously had to be approved for each patient by German authorities, the responsibility will now be passed to patients' doctors.
"Those who are severely ill need to get the best possible treatment and that includes health insurance funds paying for cannabis as a medicine for those who are chronically ill if they can't be effectively treated any other way," said Health Minister Hermann Groehe in an interview with Reuters.
"Today is a beautiful day," said Rainer Hayek, a lawmaker in Chancellor Angela Merkel's conservative CDU party, to Agence France-Presse.
The vast majority of high profile advocates were keen to re-emphasize the fact that the change in legislation has absolutely no bearing on the country's attitudes or laws applicable to recreational cannabis.
For the time being, Germany will continue to import all medical marijuana from Canada, as the country itself has not yet established a licensing framework or regulatory body to monitor and manage cannabis production and distribution domestically. This will undoubtedly prove highly lucrative for Canadian producers in the interim, though Germany has plans to take over its own cultivation and product manufacturing in the near future.
Bruce Linton, CEO for Canopy Growth Corp, spoke of the deal his company struck with the German government as perhaps "the best place to enter the European Union" for his business and hopefully reach other markets in doing so.
Germany has become the latest in a long line of European countries to at least partially decriminalize cannabis of recent years, following Spain, Slovenia, Romania, Portugal, the Netherlands, Macedonia, Italy, France, Finland, the Czech Republic and more.
Legal Cannabis in Berlin Next?
Meanwhile, Berlin looks set to become the first city in Germany to allow recreational cannabis to be possessed and used on a semi-legal basis. While the initiative as a whole is relatively remedial and small scale, the fact that a coalition of political parties in Berlin have agreed to work toward decriminalisation has gone down extremely well with advocates across the country.
Specifically, Berlin's Social Democrats, the Greens and the Left Party have agreed to come together to work on a "scientifically monitored pilot project for the controlled distribution of cannabis to adults." It's far from the comprehensive green light on recreational cannabis thousands would like to see, but it is nonetheless an extremely important step toward comprehensive decriminalisation in the capital.
Max Plenert of the German Hemp Association spoke of the way in which various city districts have considered the implementation of similar projects before, but have always found themselves hampered by the Federal Intoxicants Law. Just as is the case in the United States, cannabis is considered illegal at a Federal level in Germany, though the country's 16 Federal states have been given the authority to monitor and manage things at a state level.
"The legal code is decided at the federal level, and this is about a local attempt to try to do things differently," Plenert told DW.com.
"The Intoxicants Law provides for such experiments. You can apply for exceptions, although the Minister of Health also has influence over the final decision. The state of Berlin has far broader possibilities than a city district in terms of setting up a pilot project. We can make a far more powerful appeal for an exception."
He went on to suggest that projects such as these may be somewhat low-level, but represent the perfect way of demonstrating to higher powers that the decriminalisation of cannabis is not something lawmakers should fear.
"This is a pilot project with limits," he says.
"It's an attempt to advance the discussion about how things could be different. It won't have a massive effect on the market for drugs as a whole. But as with other pilot projects concerning drugs, it's a chance to show politicians and the press that the topic isn't such a big deal. And that could kick-start larger changes,"
"I think we've made enough progress in Germany to recognize that the status quo doesn't really work,"
"And to say: If individual federal states want to experiment with something different, let's give it a try."
Are the new German laws to restrictive and will Berlin legalize? Tell us what you think in the comments below.