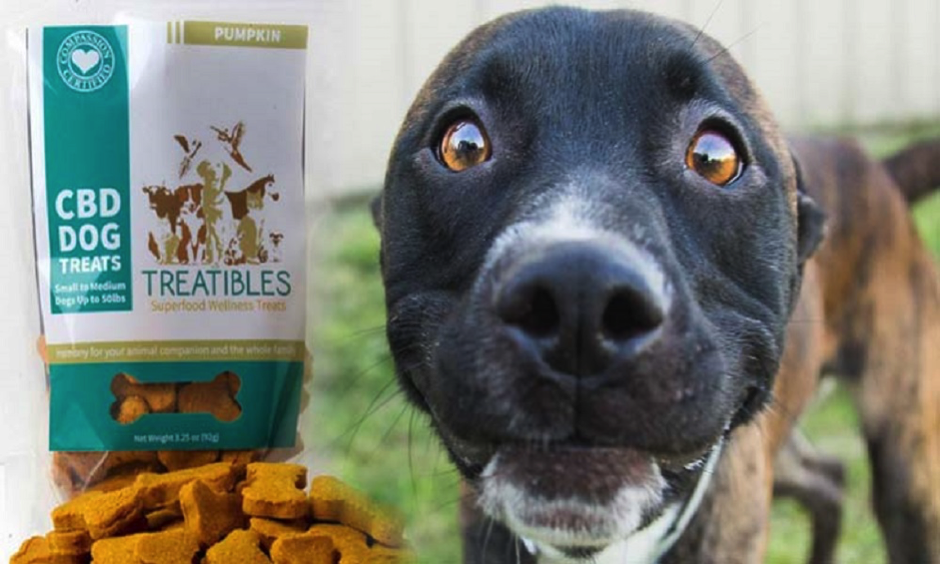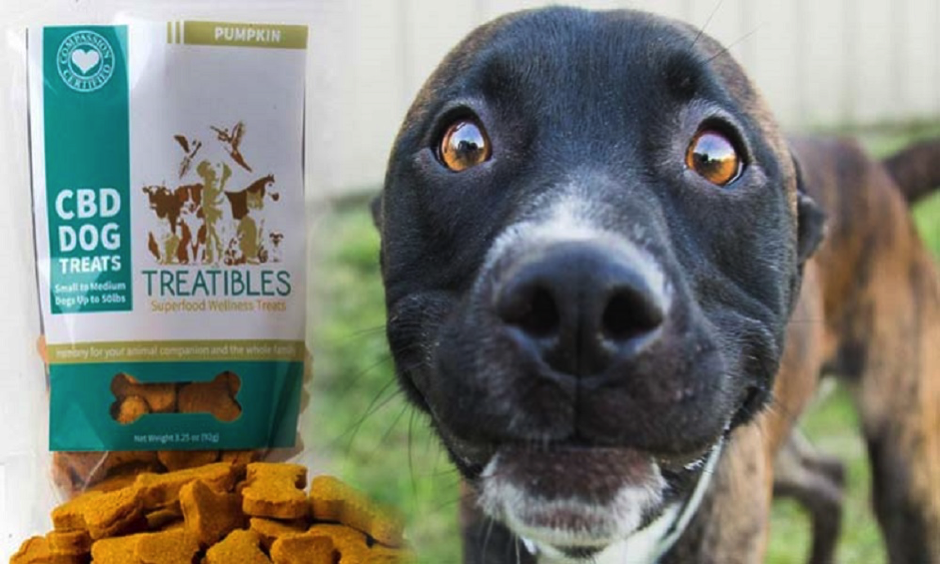 As we first stated quite some time ago, pot for pets is a subject you can expect to hear a lot more of over the coming months and years. The more we begin to fully understand the incredible medicinal properties of cannabis, the more people will inherently wonder if and how these benefits could be passed onto their pets.
It's a tale that's becoming increasingly familiar across the United States in particular. From arthritis to cancer to chronic muscle pain and so on, millions of beloved pets across the US live their lives in a state of constant suffering. There's always the option of the prescription painkillers offered by vets, but most pet owners would prefer to not use them if possible…given the way they all but knock out their pets.
They see it a little like putting out a candle with an avalanche, though often find themselves with no middle-ground alternative available.
Which is precisely why it's hardly surprising to learn that more American pet owners than ever before are turning to medical cannabis to treat their pets. Rather than crunching up a bunch of pills and stirring them into Fido's breakfast, it's becoming a case of adding a few drops of a cannabis extract to a daily treat or two. And while evidence to date may be somewhat anecdotal, it seems those taking matters into their own hands are for the most part giving their pets an entirely new lease of life.
Pot for Pets is Becoming Big Business

Unsurprisingly, this newfound interest in cannabis products for pets has not gone unnoticed by those on the business end of the equation. Quite to the contrary in fact, there are already dozens of companies all over the US that are specialising in cannabis products for pets. Which is not only interesting in its own right, but also for the fact that there are still more questions than answers with regard to the legality of such products. Not that this seems to bother pet owners – nor those creating and selling the products in explosive quantities.
One such example of a company is TreatWell Health, one of many based in San Francisco and focusing specifically on cannabis products for pets. Rather than actually creating treats, snacks and so on that are laced with cannabis, TreatWell Health instead produces tinctures containing extracts from cannabis plants grown locally. These tinctures can be either placed straight into the mouth of the pet, or added to pretty much any food or treat. Not only does TreatWell Health supply these controversial yet potentially revolutionary products for pets, but co-founder Alison Ettel also offers comprehensive support and guidance for pet owners.
Rather than having customers make it up as they go along, she instead gives them advice and recommendations as to exactly which products to administer and in what kinds of doses.
Treatment for Many Conditions
According to TreatWell Health, just a few of the conditions that can be significantly improved by use of cannabis products for pets include glaucoma, liver problems, inflammation, chronic pain, poor appetite and anxiety. In addition, the products are also marketed as ideal for pets during the final stages of their life.
What's interesting is that while the proprietors of TreatWell Health believe their products are safe and effective over and above conventional treatments, most of those who turn to cannabis products for pets do so as something of a last resort.
"What we find is a lot of the animals are coming to us when there are no other options and pharmaceuticals haven't worked for that animal," Ettel said.
"They're at that last resort, and cannabis is really good for those types of situations."
Pot for Pets Post-Legalization
Prior to the legalization of recreational cannabis being approved across California in November, TreatWell Health's products existed in something of a high-risk grey area. For the most part, the products the company produces are based on CBD and contain little to no THC whatsoever. Nevertheless, products containing absolutely any THC were prior to the new cannabis bill going ahead prohibited for sale, without first obtaining the required licensing.
Now of course, this isn't an issue TreatWell Health has to worry about. It won't be long before thousands of businesses all over California are able to concoct and sell their own cannabis products for pretty much any and every purpose imaginable. At the same time, the subject of cannabis products that are designed for animal use is a different matter entirely.
Medical Evidence
Few would argue that to a large extent, research into the precise properties and effects of medical cannabis for human consumption remains at a relatively remedial level. In terms of pot for pets, research into the potentially positive effects and side-effects of cannabis use for medical purposes is borderline non-existent. Which is precisely why many veterinarians are warning that there simply is not enough scientific evidence available to back claims that medical marijuana can and should be used in the treatment of animals. The fact that cannabis remains illegal at a Federal level is making it unnecessarily difficult for essential research to be carried out – hence why medical cannabis for pets hasn't traditionally been a research topic of any real priority.
As it stands right now, veterinarians in California and across a variety of other states are prohibited by law from both recommending and prescribing cannabis products for pets. If they are found to have in any way contravened the imposed legislation, they can immediately remove their licences.
"Our hands really are tied," said Ken Pawlowski, president of the California Veterinary Medical Association.
"Definitely we're getting more questions from clients asking about it for their pets, but unfortunately we don't have any answers for them."
Anecdotal Evidence
All of which leaves both pet owners and the pet-care industry in general in something of a difficult position. Despite the fact that evidence continues to grow in support of medical cannabis as an effective and safe treatment for a wide variety of pet problems, the vast majority of such evidence is anecdotal at best. While official veterinarian authorities may consider companies like TreatWell Health to be irresponsible, thousands of devoted pet owners are adamant that these kinds of companies and the products they produce are proving to be no less than life-savers for their pets.
The simple fact of the matter for the time being therefore is that the whole pot for pets issue will remain veiled in uncertainty, speculation, rhetoric and confusion. All of which boldly underlines the importance of immediate efforts to expand research into the production and use of cannabis products for pets, which according to a growing number of pet owners are the lifelines their pets couldn't live without.
Pot for Pets, would you use it for yours?