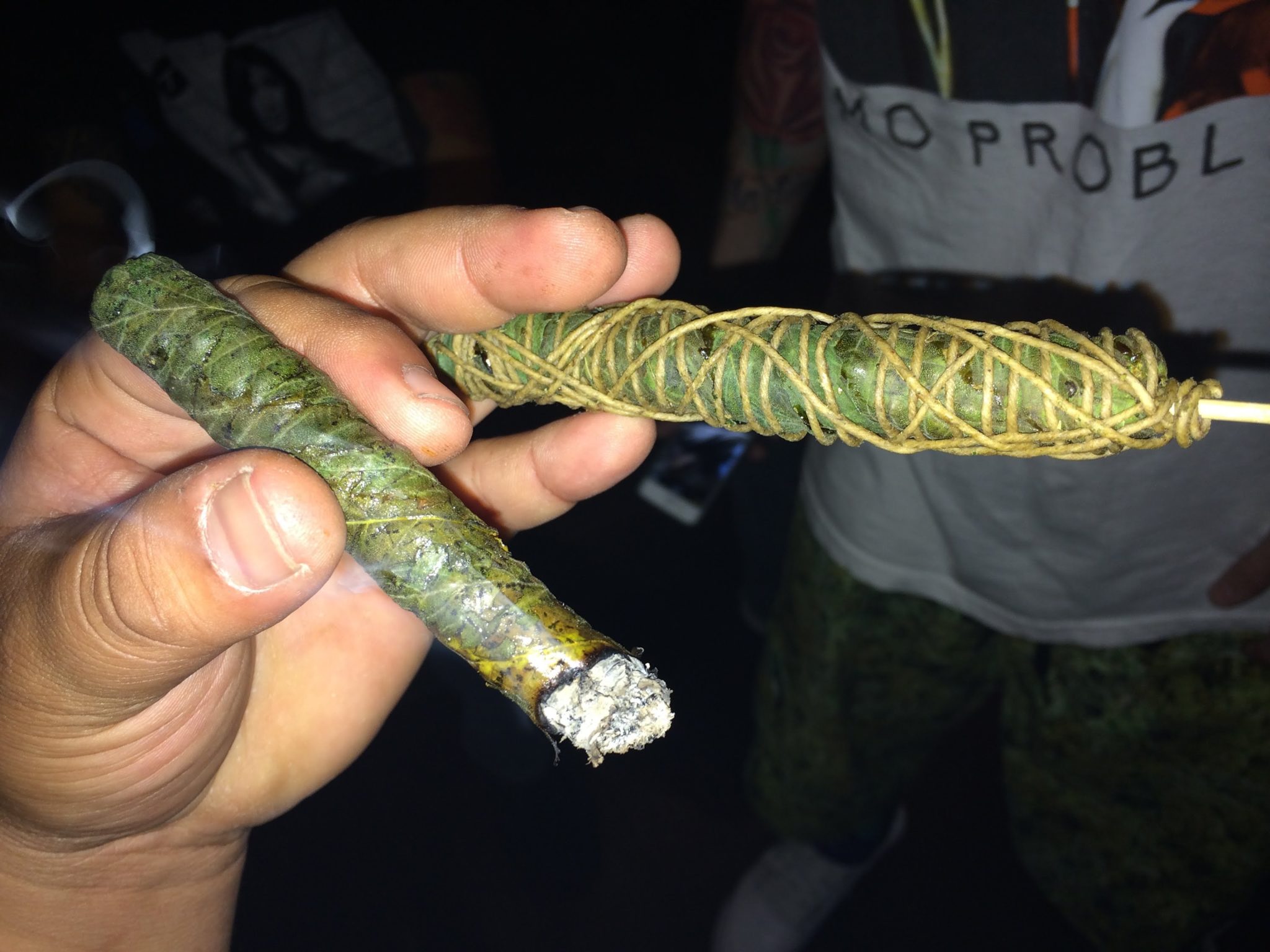 You've no doubt seen the size, shape and prolific-ness of Thai cannabis plants in the movies. If you've seen The Beach from the year 2000, you'll know what we're talking about. And this is one time popular culture actually got something right, as if you set up your own Thai weed plantation, this is exactly what you can expect your plants to look like. Tall, a little on the skinny side but bursting with high-quality bud.
Effects of Smoking Thai
Thai weed has made its way into many of the most important and impressive new-generation strains ever to emerge. Despite being a Sativa strain, the high can be extremely hard-hitting and heavy, with a potent smoke that's not to be underestimated. When smoked, the effect is immediate and has a tendency to knock on the door of couchlock in no time at all. If you're not completely locked down, visual effects and euphoria are all part and parcel of the experience. Suffice to say, when you've had a few hits of Thai weed, you damn well know it!
Medical cannabis users favour Thai weed for the treatment of muscular pain, stress, anxiety and insomnia.
Growing Thai Cannabis
Of course, Thai weed is also the kind you should be growing if you fancy having a go at making your own Thai Sticks. Hugely popular during the 60s and 70s, it's simply a case of taking the stickiest, most premium buds of all and skewering them on stems. The buds were then usually tied in place using string, referred to by producers and users as 'Rasta Hair'. Making DIY Thai Stick might not improve the weed itself in any way, but if you're out for a blast from the past, it's a fun project to play with!
As you've probably seen, you're not going to get far with Thai weed if you don't have plenty of vertical space. These plants tower above the 300cm mark and require subtropical conditions to hit their peak. However, the reward can be THC content in the region of 22%, not to mention massive buds of up to 30cm in length.
Indoor growing is certainly possible with a good setup and plenty of pruning. This way, you'll be looking at reduced yields of around 400g for each square metre, with flowering times in the region of 11 weeks.
In short, Thai weed promises an experience that is unlike any other and not to be missed. And of course, the satisfaction of growing your own is pretty much self-explanatory.
Buy Thai Cannabis Seeds
Thai is sold under a few names, all of which have Thai in the title, as there are a number of Breeders who sell their own phenotype of this classic strain. There are also a number of crosses too, so it is worth looking into other varieties. One of the best and most renowned seed is Wild Thailand by World of Seeds.
Buy Cannabis Seeds
Seedbank Name
Strain Sex
Shipping
Payment Methods
Discount Code
Visit Site

SeedSupreme

Reg, Fem, Auto

Worldwide

Card, Cash, Check, Bank Transfer, Bitcoin

N/A

Visit Site

MSNL

Reg

Worldwide

Card, Cash, Bank Transfer

N/A

Visit Site

The Vault

Reg, Fem, Auto

Worldwide

Card, Cash, Check, Bank Transfer, Bitcoin

THEVAULT10 10% off first order

Visit Site
Strain Characteristics
| | | |
| --- | --- | --- |
| | Type: | Sativa Landrace |
| | Plant Height: | Up to 300cm |
| | THC: | 22% |
| | Indoor/Outdoor: | Indoor/ Greenhouse |
| | Yield: | 400g/m2 |
| | Indoor Flowering: | 70-77 days |
| | Harvest Outdoor: | N/A unless in a tropical climate |
| | Stoned/High: | Happy and relaxing |