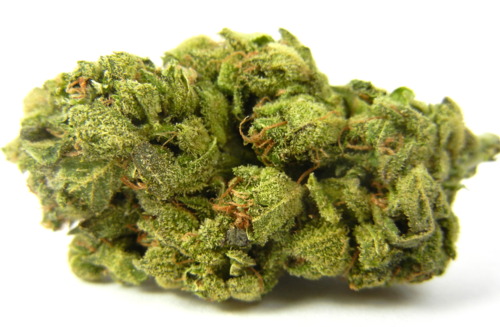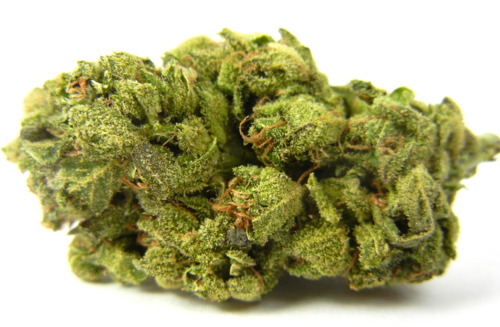 Given the fact that comparatively few epic cannabis strains come out of the United Kingdom, those that do, like UK Cheese, should really be celebrated. In fact, given the way in which cannabis legislation in the UK is so painfully restrictive and outdated, it's a miracle we see anything from the Brits at all! One notable exception to the rule being UK Cheese, which makes no mystery of its birthplace or its genetics. While its exact origins remain unknown, the story is that UK Cheese dates all the way back to 1995 and was first cultivated and enjoyed just north of London. It is a phenotype of Skunk #1 that was particularly stinky, hence the name cheese and was spread by a group called the Exodus collective who passed on cuttings to a select few, which is why some will know it as Exodus Cheese. It stands out primarily from many other cheese strains in that it presents a hugely pungent fragrance and considerably larger buds.
Aroma
We probably don't need to spell out for you what can be expected from UK Cheese, in terms of both its flavour profile and aroma. For the most part, it presents that quintessentially funky cheese aroma that's synonymous with so many strains from the same family. But what sets UK Cheese apart is the way in which the sharp cheese fragrance is underpinned by a distinct note of fresh berries. And while many cheese strains have the kind of sourness to them, UK Cheese has an unmistakable air of…quite appropriately…cheddar.
Smoking UK Cheese
Breaking up the buds and packing a joint is more than sufficient to fill the entire room with that cheesy-berry fragrance that's a definite crowd-splitter. Connoisseurs love it, plenty aren't quite as enamoured with it. UK Cheese is definitely an acquired taste, given the way in which the flavour profile predominantly follows the aroma. Although in this instance it's the berry notes that take over, with cheese taking something of a back seat alongside an earthy hint of skunk. It's in-between hits that the cheese flavour becomes the most noticeable of all, lingering around in the mouth and throat and gradually becoming more distinctive. Like we said, it's definitely a crowd-splitter, but one that's an experience all of its own.
Strain Effects/Medical Effects
You know what you're in for long before actually lighting the stuff, given the way in which it tends to be so incredibly sticky that breaking it up by hand is borderline inconvenient. This is definitely one for the grinder. The smoke is extremely potent and a stone hits in seconds – immediately beginning its fast journey from head to toe. As a perfectly balanced 50/50 Indica/Sativa hybrid, you can expect the best of all worlds. An uplifting euphoric effect couples heavy relaxation and lethargy, which after a few heavy hits is guaranteed to result in couchlock. In medicinal circles, UK Cheese is extremely popular for the relief of anxiety, stress and muscle pains.
Growing UK Cheese
UK Cheese is extremely easy to cultivate, having first been cooked up in regions not exactly known for their outstanding weather. It is a highly durable plant that produces solid enough yields and is more than forgiving for newcomers. The best results can usually be achieved using hydroponics.
Buy UK Cheese Seeds
Add cheese to your grow with either Feminized or Autoflower seeds. These seeds have been reproduced by many Breeders but for the best and original strains go for big Buddha or Greenhouse seeds.
Buy Cannabis Seeds
Seedbank Name
Strain Sex
Shipping
Payment Methods
Discount Code
Visit Site
Strain Characteristics
| | | |
| --- | --- | --- |
| | Type: | 50% Indica, 50% Sativa |
| | Plant Height: | Up to 250cm |
| | THC: | 15-20% |
| | Indoor/Outdoor: | 600-800g/m2 |
| | Yield: | Indoor and Outdoor |
| | Indoor Flowering: | 8-10 weeks |
| | Harvest Outdoor: | October - November |
| | Stoned/High: | Euphoria and couchlock of epic proportions |