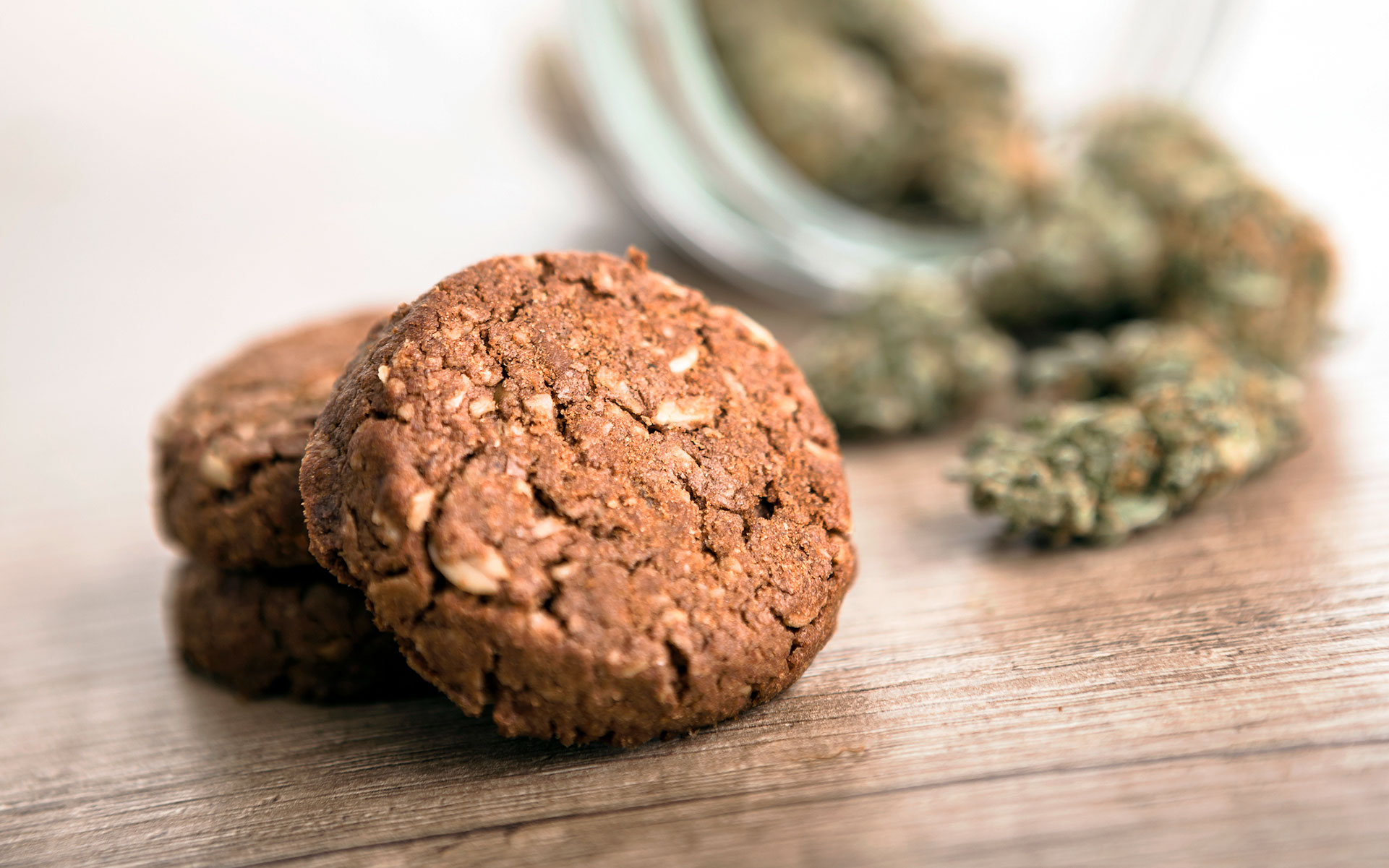 CBD comes in a variety of enjoyable formulations. We live in a time where we can enjoy anything from CBD topicals and tinctures to CBD face creams and bath bombs. Perhaps the most enjoyable of all of these different formulations are CBD edibles. There is a huge variety of different CBD edibles available, but of all the delicious options, there are a few that really stand out, and have made their way to the top of the CBD food-chain.
We took a good, hard look at the wide array of CBD edibles on the market and narrowed them down to the most mouth watering offerings available. The products in this list are some of the most popular options when it comes to high-grade edibles, and have risen to a level of CBD stardom that is hardly rivaled. If you are interested in treating yourself to some of the purest, most delicious CBD edibles on the planet, then you are going to love the selection of top-tier products included in this list.
# 6. CBD Sunflower Seeds
Sunflower seeds are a classic snack that have been enjoyed worldwide for decades. Now this widely appreciated goodies have undergone another phase of evolution, and many brands are offering sunflower seeds that are spiced with high-grade CBD extract. Whether you are on your way to the ball game, looking for a quick snack at the office, or want a portable way to enjoy your daily helping of CBD, these savory, perfectly salted treats might be just the answer you've been looking for. CBD sunflower seeds are honey roasted, and gently salted, to provide users the perfect balance of sweet and salty while they enjoy their daily CBD.
# 5. CBD Protein Bars
Gym-goers, health nuts, and fitness enthusiasts all utilize protein bars to keep their bodies going during the rigors of physical exertion. Protein bars are a tried and true way to provide your body with a hearty helping of protein and other beneficial ingredients. When you add CBD into this already awesome combination of ingredients, the results are something to behold. CBD helps promote homeostasis and helps to keep your body in the perfect middle ground. People absolutely love the convenience of these powerful protein bars, and are blown away by the remarkable results they experience when using them as a workout companion.
# 4. CBD Mints
These handy little mints are a great way to both freshen your breath, and treat your body to the power of cannabidiol. We live in a fast paced world that makes it immensely difficult to stop and look after oneself. This means that doing simple things such as looking after your health and wellness regimen can be put on the backburner indefinitely. One of the many reasons that people love CBD is that they are highly portable. These refreshing little indulgences can be taken with you just about anywhere and enjoyed at a moments notice. When you want to freshen up your breath with the invigorating flavor of mint while allowing your body access to the truly impressive compounds found in CBD, then you, like so many others, are going to love CBD infused mints.
# 3. CBD Infused Honey
CBD infused honey is one of the sweetest and most versatile products on the market. This delicious honey is infused with top-tier hemp extract, and provides all of the benefits of high-grade organic honey. Whether you are looking to add some flavor to a meal, want to sweeten your coffee or tea, or just love to indulge in a spoonful of honey from time to time, you are going to love this incredibly delicious, remarkably effective honey.
# 2. CBD Chocolate
There is nothing on earth quite as delicious as Chocolate. This age-old indulgence has been used for centuries as an aphrodisiac, a way to relax a nervous mind, and as a sweet treat that invigorates the senses and releases endorphins. Chocolate was first discovered by ancient Mayans and was used in rituals and spiritual ceremonies. CBD chocolate combines terpenes, cannabidiol, and amino acids, with the remarkable power of chocolate. This beautiful marriage of botanicals provides the user with the opportunity to enjoy a delicious piece of chocolate and high-grade hemp extract at the same time.
# 1. CBD Gummies
There are a variety of incredible CBD edibles on the market, but none of them even come close to matching the popularity of CBD infused gummies. This perfectly chewy, delightfully sweet combination has won the hearts of CBD users worldwide due to its accessibility, ease of use, and incredible flavors. CBD gummies offer an experience that no CBD user should go without. These tasty treats are available in a huge variety of flavors, formulations, and potencies. When you want an incredibly easy, remarkably effective, and wholly enjoyable CBD experience, pick yourself up some CBD gummies.