Acapulco Gold Strain Review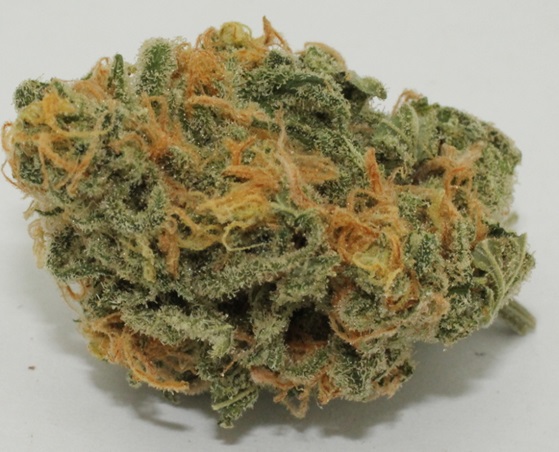 Gold by name and you better believe Gold by nature. Just the mention of Acapulco Gold is enough to bring dreams of times gone by, when the now-thriving tourist resort of Acapulco was more a hotbed for bandits, smugglers and local hippies. There's still plenty of debate as to whether the 'Gold' in its name refers to its quality level, or the fact that its buds present gorgeously shimmering golden accents.
Not that it matters – whatever you call it, you're in for something memorable. Or not, whichever way your night goes!
Characteristically earthy and fresh at the same time with unmistakably fruity notes, Acapulco Gold packs a veritable cocktail of simply sublime flavours. The high follows the same fruity example of the flavour itself, beginning with an intense cerebral lift and a feeling of head to toe euphoria – pretty much a textbook example of the perfect Sativa high. Outside recreational circles, Acapulco Gold is routinely recommended as an appetite stimulant, mild pain-reliever and in the alleviating of mild anxiety.
Growing Acapulco Gold
A pretty tall plant if grown outdoors in ideal conditions, you'll usually be looking more around the 75cm to 90cm mark indoors. Buds emerge in elegant cone shapes, alongside pale green elongated leaves. The glittering golden to yellow crystal coating covering the buds is borderline spectacular. And for that matter, so is the optimum THC concentration of up to 23%.
It's a rather demanding plant to tame on the whole and has a flowering time of up to 11 weeks. Results have the potential to be equally excellent in both hydro and soil growing options. It's from the south of Mexico, meaning sub-tropical conditions are needed to get the best from Acapulco Gold.
You'll need skill and perseverance to pull it off, but the reward is a strain that's nothing less than the choice of millions of connoisseurs and they know what good weed really is. A genuine ray of Mexican sunshine in every hit.
Have you tried Acapulco Gold? Leave us your reviews in the comments section and let us know what you think.
For more check out the strain review page
Have you tried Acapulco Gold? Let others know what you think in the comments below.