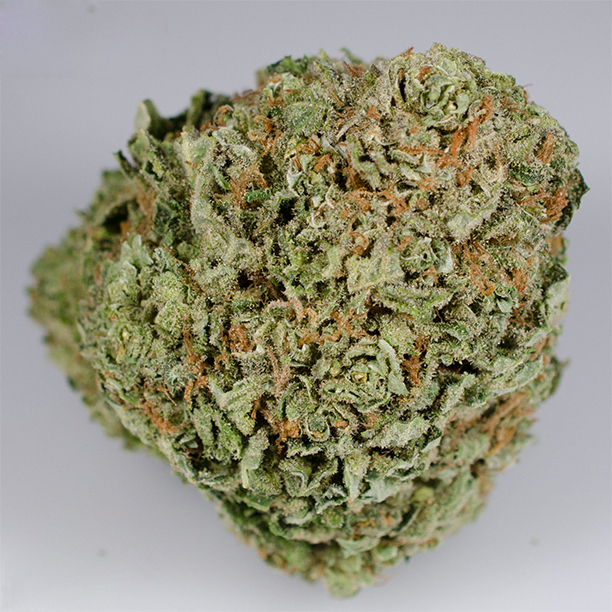 What do you get when you cross two completely epic strains like Haze and White Widow? The answer – you get the madman that is Alaskan Ice. An extremely highly-regarded Sativa strain, it has genetics from Jamaica, Thailand, Mexico and Columbia. So you're basically looking at a first-class weed world tour, all wrapped up in one award-winning strain.
For real – Alaskan Ice took home the High Times Cannabis Cup top overall prize in 1995!
Alaskan Ice Smoke Report
It has less of an aroma and more of a bouquet – one that brings together lush greenery with spicy pepper notes and a touch of sweetness. This strain delivers an interesting flavour experience, which at first seems a bit on the harsh side though almost immediately calms, smooths and soothes. There's also a very distinctive green herb aftertaste that's unmistakably Alaskan Ice.
Alaskan Ice Strain Effects
As for the high, you can expect an immediate and psychologically transformative effect, which is often accompanied by mild vision changes. We're not talking wild hallucinations, just a nice change of perspective. Give it a while and the cerebral hit gently melts away into a slow, lazy stone with a feeling of deep relaxation. It's also an absolute demon for the munchies too – medical cannabis dispensaries usually prescribing Alaskan Ice for patients with poor appetites.
Growing Alaskan Ice
The plants themselves are gorgeous and bear a striking resemblance to Christmas trees. Buds are nothing short of stunning, manifesting in lengthy cones that have a covering of glistening sticky crystals. You'll be looking at plants of about 1.5-metres when grown indoors, not to mention a THC content that comes in close to 22%. And if that wasn't enough, how about a yield of up to 800g per square metre? Or a full kilo per plant?
Alaskan Ice is far from the easiest weed strain to grow, but hit the nail on the head and you're talking the kinds of rewards you'd be hard-pressed to find anywhere else.
Strain Characteristics
| | | |
| --- | --- | --- |
| | Type: | 70% Sativa, 30% Indica |
| | Plant Height: | Tall |
| | THC: | Up to 22% |
| | Indoor/Outdoor: | Indoor, outdoor and greenhouse |
| | Yield: | 800g/m2 |
| | Indoor Flowering: | 60-65 days |
| | Harvest Outdoor: | Early October |
| | Stoned/High: | Happy calm high |