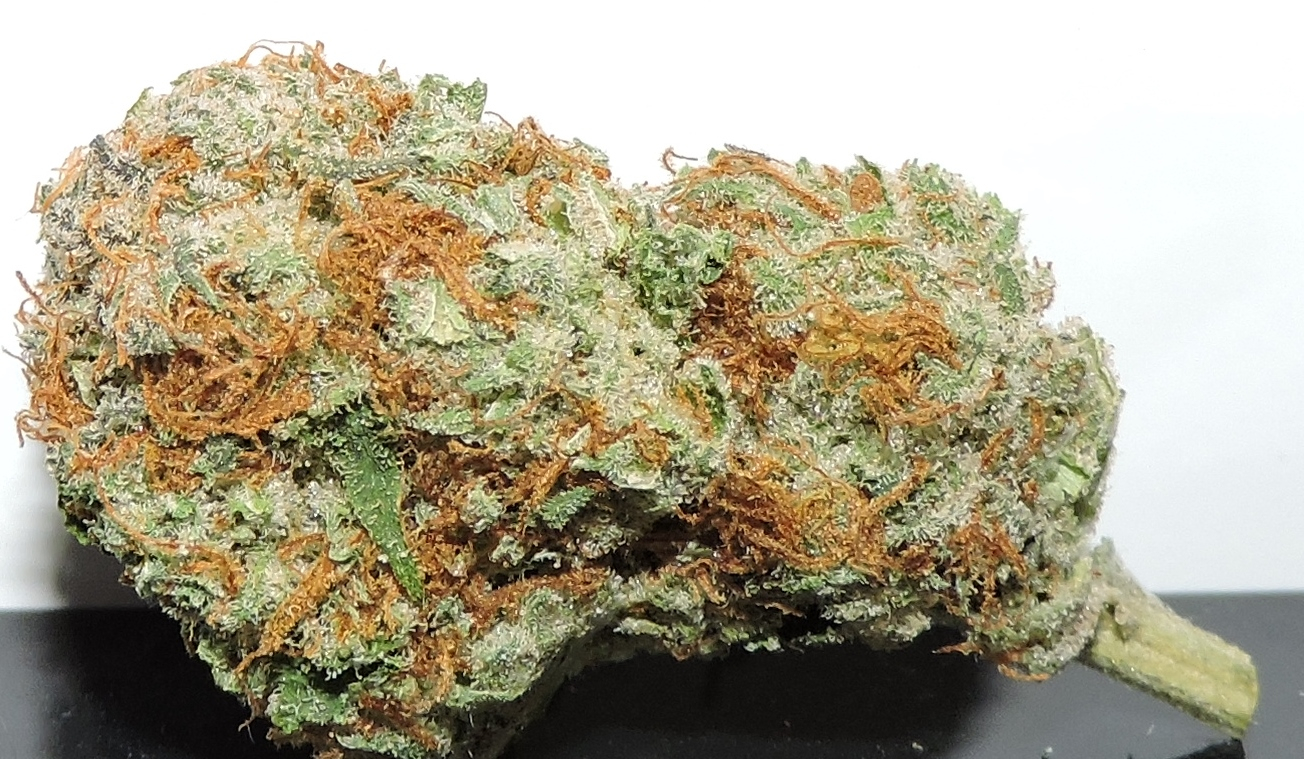 Contrary to the name, Alien Kush was actually cooked up in California, as opposed to outer space. Still, it's an absolutely awesome strain that's balanced and controlled enough not to knock you clear out of the stratosphere to another planet.
Alien Kush Flavour
The engineers behind Alien Kush combined Alien Dog with Las Vegas Purple Kush to come up with a beautifully balanced hybrid. The initial aroma is one of fresh earth, with a little citrus undertone and a distinct pine-forest fragrance. When smoked, the flavour profile primarily delivers sweet spiciness, with a hint of berries and dried fruit.
As for the high, there's an initial cerebral blast that creates a sense of controlled euphoria, which quickly mellows into deep relaxation that doesn't go quite as far as couchlock. Great for stress and anxiety alleviation, it's also a solid choice for any time of the day or night.
Growing Alien Kush
If you're looking to grow your own, you'll be looking at medium-sized plants with pale green leaves and gorgeously sticky buds. Alien Kush generally produces THC concentrations of around 14%, if provided with optimum growing conditions.
Average flowering times hover around the nine-week mark, while yields are relatively modest at around 300g for every square metre cultivated.
It's an easy strain to grow indoors with a soil or hydro setup, though has the kind of strength and resistance to fair well outdoors in cooler climates. However, it does need to be provided with optimum growing conditions in order to produce a final yield that warrants the effort of growing it in the first place.
On the whole, an excellent strain that delivers a wonderfully lingering, perfectly-balanced high for hours.
Strain Characteristics
| | | |
| --- | --- | --- |
| | Type: | Indica dominant hybrid |
| | Plant Height: | Medium |
| | THC: | Around 14% |
| | Indoor/Outdoor: | Indoors and outdoors |
| | Yield: | 300g/m2 |
| | Indoor Flowering: | 60-65 days |
| | Harvest Outdoor: | October |
| | Stoned/High: | Relaxing, euphoric high |