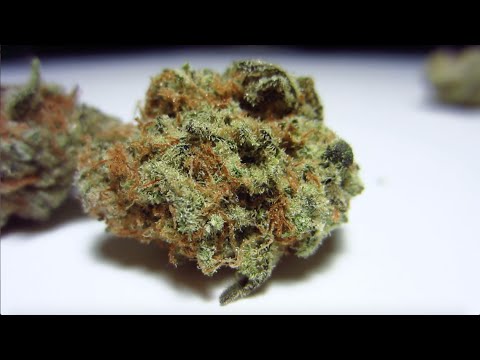 Take a dash of multi-award-winning NYC Diesel, add a touch of Trainwreck and you'll have yourself a whole heap of Allen Wrench. Cooked up in the United States using mostly Sativa genetics, the Allen Wrench strain is proving to be a big hit across medicinal and recreational cannabis crowds alike.
Allen Wrench Strain Effects
There's a delightfully earthy note to the flavour, with slightly floral undertones and a somewhat acrid sourness. It might not sound particularly tasty, but it's gorgeous…big time. As for the hit, the Sativa genetics deliver a fast and hard-hitting cerebral rush, which after a burst of energy slowly fades into deep relaxation and sleepiness. Along with working great as a pain-reliever and appetite-stimulant, it's a great social weed for lazy days and evenings.
Growing Allen Wrench
In terms of growing your own, Allen Wrench plants grow extremely fast and can reach pretty enormous heights. As such, it can be a challenge to grow indoors, or anywhere there's limited space available. That being said, it's generally a rather challenging strain to grow – one that's very picky when it comes to growing conditions. To achieve quality results, you'll need to keep a very close watch over nutrient concentrations and ensure humidity is kept at the optimum level. Otherwise, this is one strain that doesn't stand a chance against mould and bud rot.
Still, if you can keep things in peak condition for the full 11-12 weeks flowering time, you'll be looking at a strain that delivers generous yields and a very high THC content. It's definitely not a strain to start out with as a beginner, or if you're still struggling to get it right with easier strains. If you know what you're doing however, Allen Wrench definitely rewards hard work and dedication with something very special.
Strain Characteristics
| | | |
| --- | --- | --- |
| | Type: | Sativa dominant hybrid |
| | Plant Height: | Tall |
| | THC: | 18-22% |
| | Indoor/Outdoor: | Indoor/ Outdoor |
| | Yield: | High |
| | Indoor Flowering: | 77-84 days |
| | Harvest Outdoor: | Late October |
| | Stoned/High: | Happy energetic high |