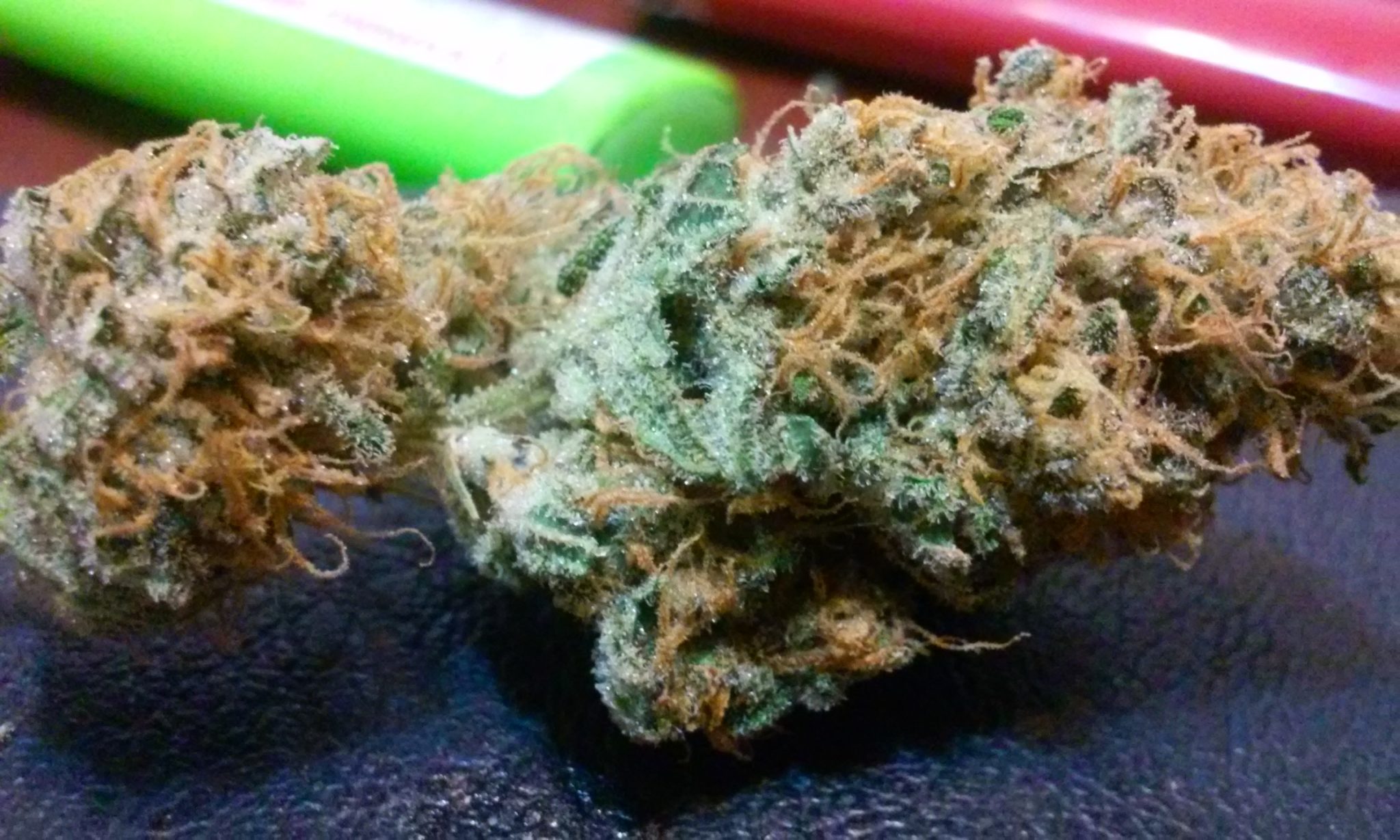 A strain that should be handled with the same kind of care with which you'd approach any explosive. An Indica-dominant hybrid with looks to kill and a mind-blowing hit, Atomic is the product of a three-way genetic experiment carried out by true madmen. Bringing together the very best of THC Bomb, heavy Kush and the all-time classic Chemdawg, the result is a strain that really does feel like an Atomic blast going off in your head.
Atomic Strain Effect and Taste
The aroma is one of predominantly fuels and citrus, which translates to a flavour that's smooth, fruity and with the faintest back-note of menthol. It goes down like silk, but has the kind of immediate and heavy hit that you might not see coming. Just one solid hit is enough to bring on a powerful head rush, which after a good while eases off into a full-body stone accompanied by long-lasting euphoria. Unsurprisingly, it's something of a go-to in the medical cannabis community for the treatment of insomnia, depression, stress and anxiety.
Growing the Atomic Strain
It's a great plant to start out with as an indoor grower – hardy, resilient and with compact plants of about 90cm to 130cm. It produces leaves that are a distinctive bright green colour, along with buds that ooze an unholy contingency of trichomes. Get it right and you could be looking at a THC concentration as high as 25%.
Both soil and hydroponic setups are just fine for cultivating Atomic, where all the right moves will lead to yields in the region of 500g for every square metre. If you plan to grow outdoors, you'll need to be stationed somewhere with warm temperatures and plenty of sun. Flowering times come in at around seven weeks, meaning you won't have to wait long to begin harvesting.
Just be warned – Atomic is a strain to handle with care, regardless of how seasoned and experienced you may think you are!
Buying Atomic Seeds
Atomic is a strain developed by Hollands own Bomb Seeds. To date they have only produced a feminized version.
Buy Cannabis Seeds
Seedbank Name
Strain Sex
Shipping
Payment Methods
Discount Code
Visit Site

SeedSupreme

Fem

Worldwide

Card, Cash, Check, Bank Transfer, Bitcoin

N/A

Visit Site
Strain Characteristics
| | | |
| --- | --- | --- |
| | Type: | Indica dominant hybrid |
| | Plant Height: | 80-150cm |
| | THC: | 22-26% |
| | Indoor/Outdoor: | Indoor and outdoor |
| | Yield: | 450g/m2 |
| | Indoor Flowering: | 56-63 days |
| | Harvest Outdoor: | October |
| | Stoned/High: | Relaxing and euphoric |