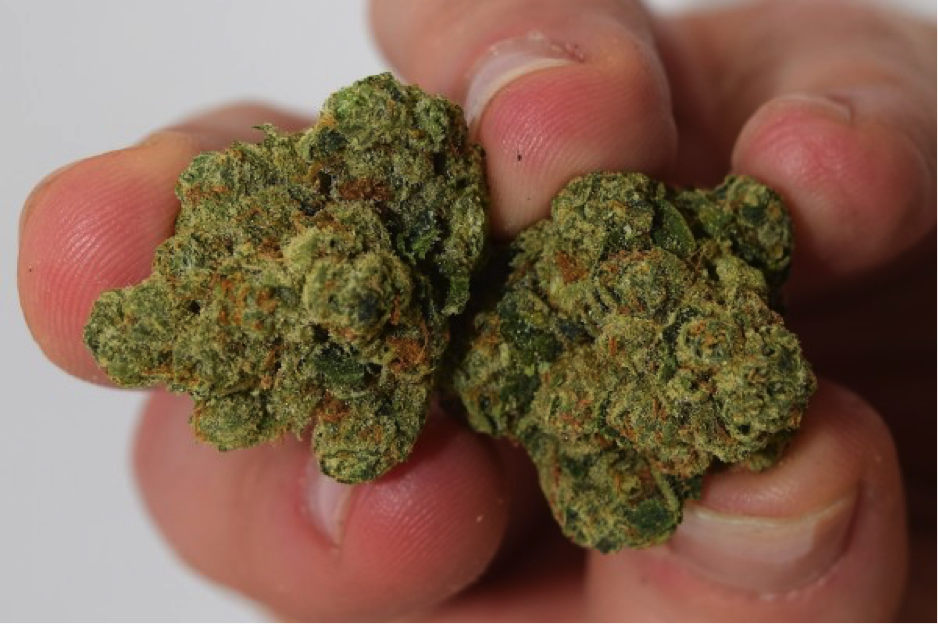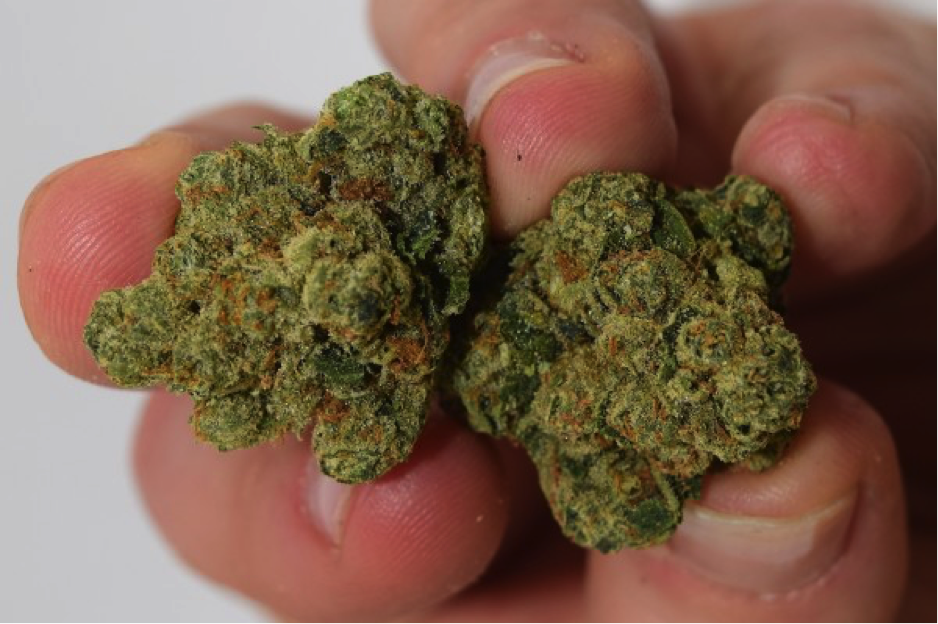 If you're looking for a perfectly balanced Sativa/Indica hybrid with a hit that's strong but never overpowering, you could do a lot worse than check out California Kush or Cali Kush as some of you may know it. With an even 50%/50% split of Sativa and Indica genetics, this LA Confidential and Purps hybrid became an instant hit when it exploded on the scene in California some time ago. A great strain to grow and an even better strain to get busy with as a home-grower.
Tasting California Kush
The plants themselves present all the characteristic traits of classic Indica – initially thin, reaching and elongated. However, the flavours and the high stray much deeper into the Sativa side of things. The aroma is one of spicy pepper, backed by strong floral undertones and a definite note of mint. This mintiness intensifies when California Kush is smoked, which combines with a little fruit and a lingering grape aftertaste.
Medical and Daily Use
With THC concentrations in the region of 9% to 13%, California Kush isn't going to blow your head off. And nor should it, as it was developed to deliver an enjoyably balanced and controlled high that won't take you over the edge. A great session strain, California Kush will give you a sense of instant contentment, laziness, lethargy and positivity, without going so far as to hit couchlock or euphoria. In medical cannabis circles, California Kush is routinely turned to for the treatment of depression, anxiety, insomnia and muscle pain.
If you're picking up a batch of the stuff for your own enjoyment, keep your eyes peeled for two equally tasty variants that are currently doing the rounds. There's the 'standard' Indica-dominant type that by far the most popular, but every now and again you might come across a rarer Sativa-dominant version too. And of course, effects of the high listed above will vary in accordance with which of the two phenotypes you pick up, so be sure to ask questions rather than taking this Cali girl for granted.
Growing California Kush
Home growers should be prepared for a relatively simple cultivation process, with flowering times of around eight weeks. Yields hover around the moderate mark (in the region of 450g per square metre), with the best results generally coming with indoor hydro setups. Soil growing and outdoor grow spaces are also options to consider, but it's the indoor hydro method that truly delivers.
On the whole, an extremely pleasant and well-balanced strain that's more than worth checking out, whatever your preferences.
Buy California Kush Seeds
California Kush is available from 00 Seedbank and they offer both a feminized and a autoflower version. Of course the auto version will be smaller and for outdoor growing will flower before October if planted at the right time.
Buy Cannabis Seeds
Seedbank Name
Strain Sex
Shipping
Payment Methods
Discount Code
Visit Site

SeedSupreme

Fem, Auto

Worldwide

Card, Cash, Check, Bank Transfer, Bitcoin

N/A

Visit Site

The Vault

Fem, Auto

Worldwide

Card, Cash, Check, Bank Transfer, Bitcoin

0010 10% off 00Seeds

Visit Site
Strain Characteristics
| | | |
| --- | --- | --- |
| | Type: | 50% Sativa, 50% Indica |
| | Plant Height: | 100cm |
| | THC: | 9-13% |
| | Indoor/Outdoor: | Indoor/ Outdoor |
| | Yield: | 450g/m2 |
| | Indoor Flowering: | 56-60 days |
| | Harvest Outdoor: | Mid October |
| | Stoned/High: | Content and relaxed |