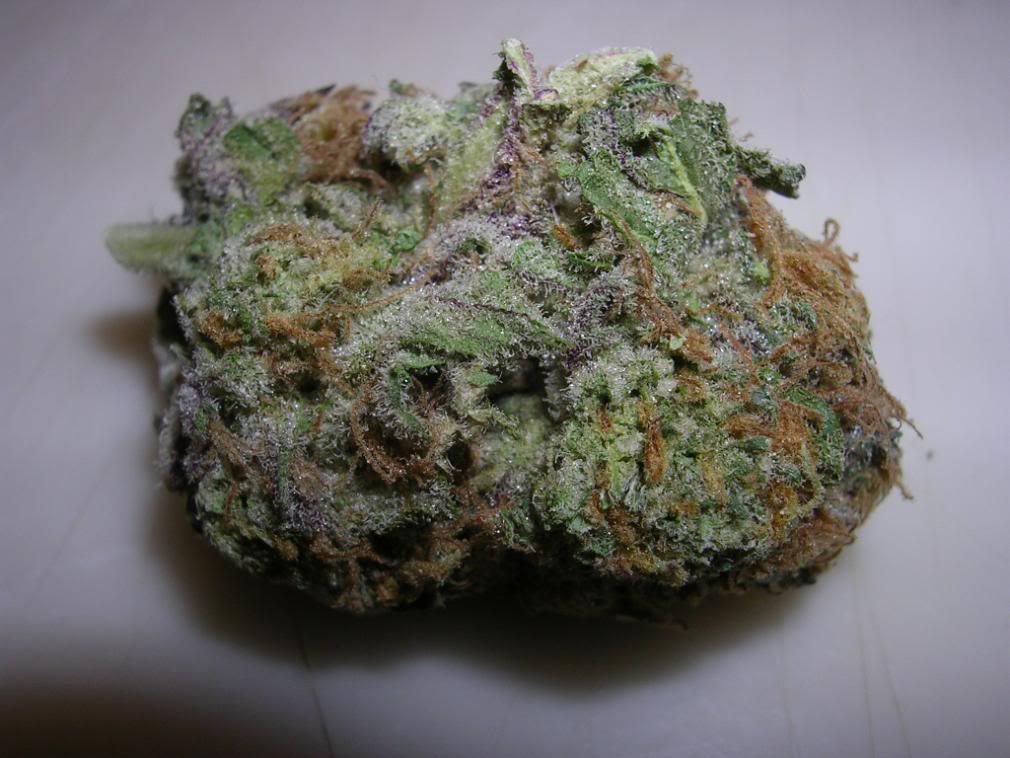 There are a few interesting things about Cheeseberry, or Blue Cheese as some of you may know it, that make it the kind of strain you really need to check out personally. First of all, it's one of only a handful of top-end strains to have come out of the British cross-breeding scene. Secondly, it has taken home impressive prizes at the Cannabis Cup on three occasions. Last up, the fact that it combines Blueberry with Cheese makes it a decidedly weird and wonderful strain, when it comes to both its flavour profile and high.
Blue Cheese Strain Effects
Earthy notes dominate the aroma of this Blue Cheese strain, while the flavour profile is one of trademark berry-fruitiness, with an unmistakable dose of cheese in the background. It's definitely the kind of taste experience that splits cannabis connoisseurs right down the middle, though makes a great change if you're out to try something a little different. You can also expect a beautifully balanced high from Cheeseberry, combining the cerebral uplift of quality Sativa with the immediate and lingering sedation effects of Indica.
Blue Cheese Medical Uses
Blue Cheese has a number of medical uses and has been used to treat symptoms of PTSD, anxiety and depression. The high from Blue Cheese isn't as cloudy as many Indica heavy strains and is great for focusing so can be used to improve concentration levels for those with ADHD. This is also a strain that stimulates the appetite and can be used for those undergoing chemotherapy to restore hunger.
Growing Blue Cheese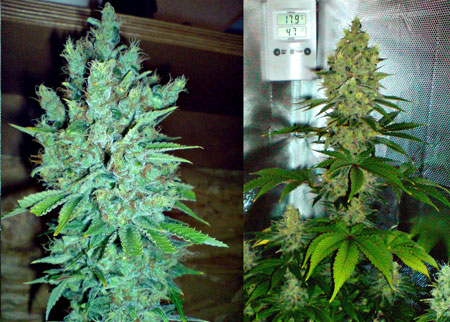 A prime choice for indoor growing where vertical space is limited, plants rarely stray beyond 90cm in height. That being said, they do tend to get massively bushy and can extend horizontally up to 200cm. Heavy buds with a glistening crystal coating can be expected as standard, with deep green leaves that eventually begin to show a gorgeous hint of purple. Get it right and you could be looking at THC in the region of 20%.
While it's possible (and also pretty easy) to grow Cheeseberry outdoors in cooler climates, it delivers the goods far better and more generously indoors. Flowering times of nine weeks are about the average, while yields of more than 400g for every square metre are a good target to gun for.
On the whole, if you like the idea of a perfectly balanced strain with a uniquely cheesy-fruity flavour, you can't go wrong with Cheeseberry.
Buy Blue Cheese Seeds
Blue Cheese is a strain that is very popular in the UK, when buying these seeds there really is only one Breeder to buy from, Big Buddha. These are available in both feminized and autoflowering.
Buy Cannabis Seeds
Seedbank Name
Strain Sex
Shipping
Payment Methods
Discount Code
Visit Site

SeedSupreme

Reg, Fem, Auto

Worldwide

Card, Cash, Check, Bank Transfer, Bitcoin

N/A

Visit Site

MSNL

Fem

Worldwide

Card, Cash, Bank Transfer, Bitcoin

N/A

Visit Site

The Vault

Fem, Auto

Worldwide

Card, Cash, Check, Bank Transfer, Bitcoin

BBBC15 15% off Big Buddha Blue Cheese fem

Visit Site
Strain Characteristics
| | | |
| --- | --- | --- |
| | Type: | 80% Indica, 20% Sativa |
| | Plant Height: | 100-200cm |
| | THC: | 15-20% |
| | Indoor/Outdoor: | Indoor and Outdoor |
| | Yield: | 500-600g/m2 |
| | Indoor Flowering: | 9 weeks |
| | Harvest Outdoor: | Mid August |
| | Stoned/High: | Focus and slow creeping high |