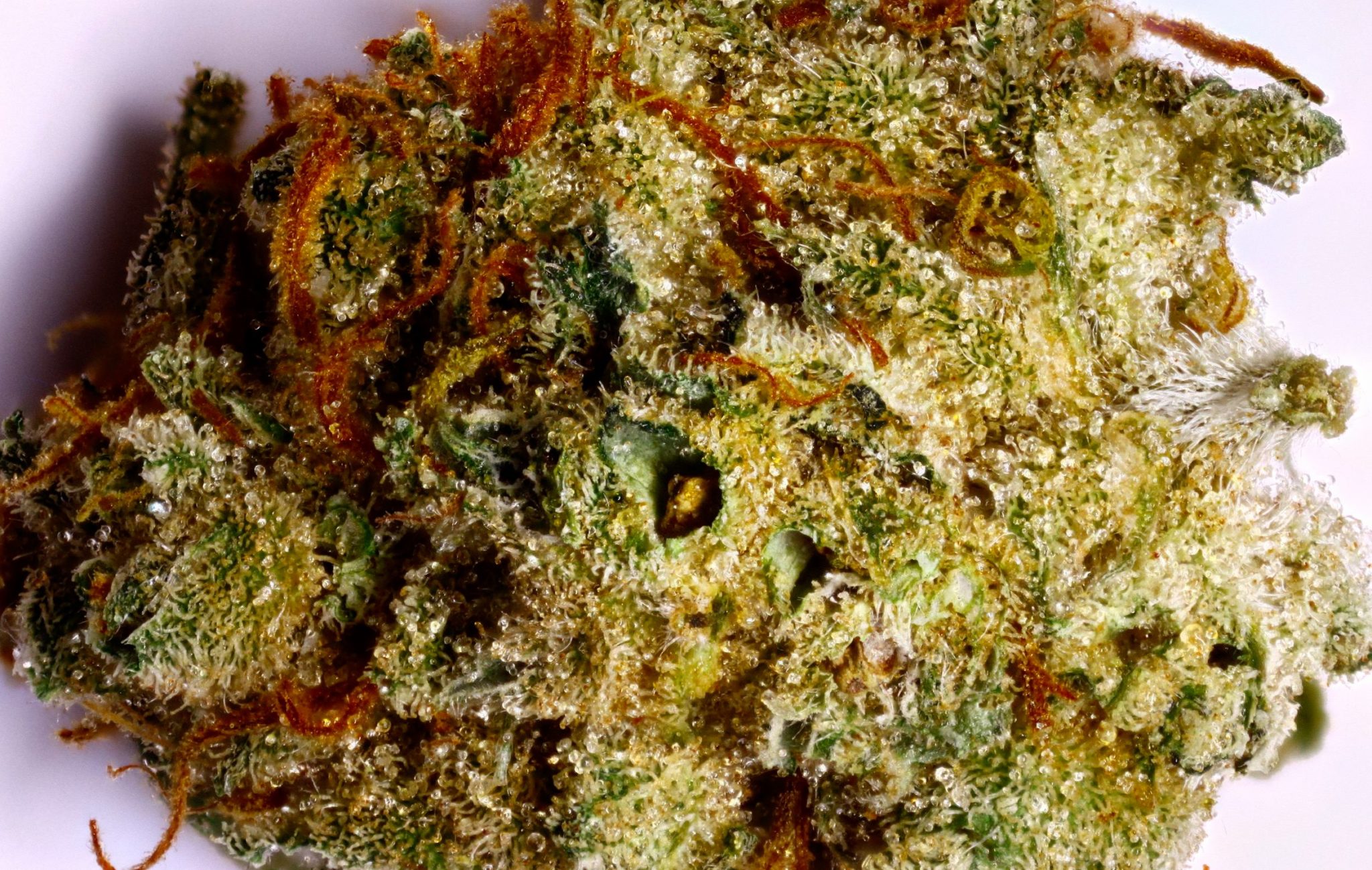 King's Bread a strain fit for royalty? Quite possible, and in more ways than one. For one thing, the King's Bread strain is comparatively rare and isn't what you'd call easy to get hold of ready-grown. Secondly. If you are lucky enough to get your hands on some, it packs an almighty punch and makes its presence known. On top of all of this, the plants themselves churn out some of the most incredibly gorgeous buds on the face on the Earth, making this a pure Sativa strain that delivers nothing less than a sensory overload you'll be simply mesmerized by.
Aroma
Complexity is the name of the game with King's Bread and you need to know your stuff to pick up on all the subtleties. Don't be fooled by the name – it's predominantly a fresh and slightly minty fragrance, with plenty of citrus and a somewhat confusing back-note of cheese. It sounds like a weird combination and it is, but it's also one that somehow works.
Smoking King's Bread
What's interesting about the flavour profile is the way in which things get reversed a little. The very minor back-note of cheese in the fragrance suddenly becomes hugely more pronounced, the sweet-mintiness is still there to a subtle extent and the whole experience is rich, smooth, heavy and moreish. It's definitely a bit of a crowd-splitter due to its complexity, but one thing you can say for sure is it doesn't taste like any other strain you've experienced to date.
King's Bread Strain Effects/Medical Effects
As for the high, the fact that THC content can go as high as 22% says all that needs to be said about its ferocity. There's a good chance King's Bread will take most newcomers totally off-guard and can definitely overwhelm if hit too hard. With more controlled use however, there's an incredible feeling of positive motivation coupled with clear-headedness and a full-body-buzz that's nothing short of beautiful. Perfect for relaxing evenings and days with nothing planned – all the relaxation of couchlock without the inability to move. For medical cannabis users, King's Bread is popular in the treatment of poor appetite, muscle pains and insomnia.
Growing King's Bread
It's largely due to the fact that the King's Bread strain is a bit on the tough side to grow that you don't tend to see too much of it. It also doesn't deliver the most consistent or heavy yields, but given the fact that it can pay out a whopping 22% in terms of THC, a little goes a very long way. Growing outdoors really isn't an option unless you're blessed with premier warm growing conditions at all times. Still, if you don't mind investing the required time and effort indoors, King's Bread might just reward you in a big way.
Strain Characteristics
| | | |
| --- | --- | --- |
| | Type: | Sativa Landrace |
| | Plant Height: | 1.2-2 metres |
| | THC: | Up to 22% |
| | Indoor/Outdoor: | Indoor/ Greenhouse |
| | Yield: | 400g/m2 |
| | Indoor Flowering: | 9-10 weeks |
| | Harvest Outdoor: | N/A |
| | Stoned/High: | Full body buzz |