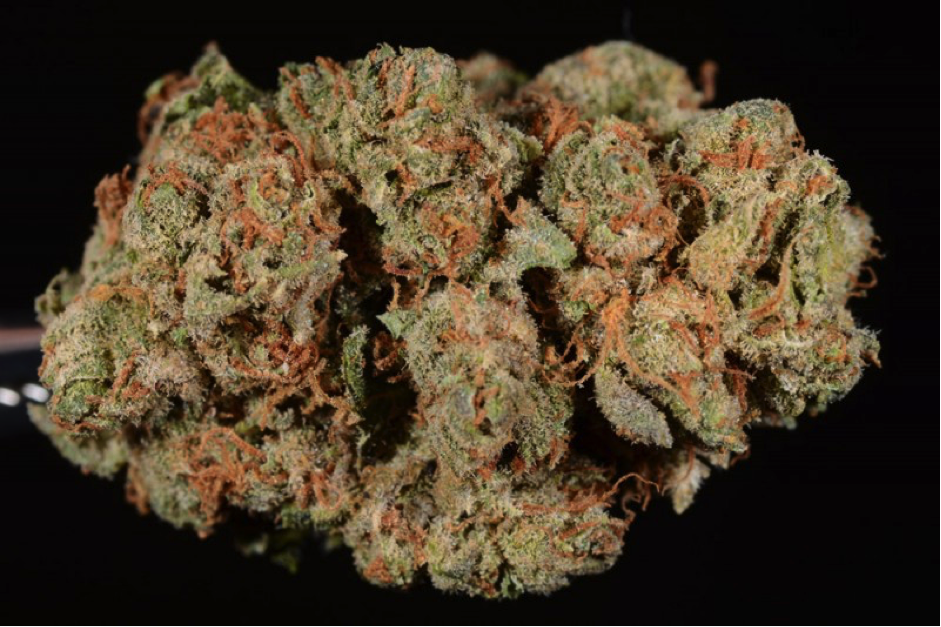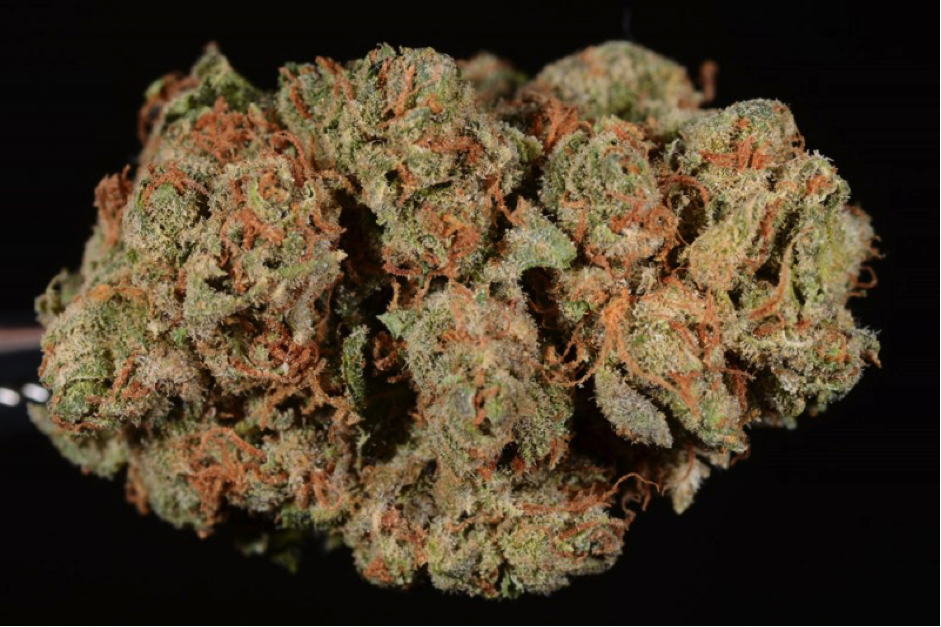 There are some cannabis strains that are well known and popular – then there are those that are legendary, then there's OG Kush, in a league of its own. Originally developed in San Fernando Valley in Southern California, this is a seriously heavy hitting Indica strain that's made its way into dozens of epic lineages over the years. Legend has it that this strain is a combination of Chemdawg and Hindu Kush. The plants produce the deepest green leaves and some of the densest buds imaginable, with such a heavy coating of sticky resin they appear heavily frosted. There isn't a great deal to distinguish it from similar strains visually – this all changes the moment you try it yourself.
Aroma
The aroma is one that has become the signature of both this and many other strains carrying the Kush genetics. You can tell you're in the presence of OG Kush right away, with its unmistakably sour citrus aroma with deep, earthy pine by the bucket-load and a rich woody undertone. The potency of its aroma is also the stuff of legends – particularly once you get to grips with breaking up those buds. In terms of discretion, OG Kush really doesn't know the meaning of the word.
Smoking OG Kush
But it's really not until you smoke OG Kush that you realise what makes it such a connoisseur's choice. There's an immediate hit of musty earth, with deeply skunky notes and a refreshing citrus aftertaste. Expect the kind of flavour that lingers on the palate for hours, not to mention the kind of immediate stone that has a habit of taking amateurs entirely by surprise.
Strain Effects/Medical Effects
The hit is so heavy that it often triggers powerful visuals, coupled by soaring euphoria and a lingering stone that goes on for hours. But then again, what would you expect with THC concentrations as high as 25%? For anyone out to really hit the highest of highs, OG Kush ticks all the right boxes. In medical circles, OG Kush has gained enormous popularity for the treatment of various stress disorders, anxiety and ADHD. It is also said that it can be particularly effective in preventing and treating migraines, though there is limited concrete evidence to suggest this is the case.
Growing OG Kush
Despite being such a legendary and epic strain in every way itis surprisingly easy to cultivate. It's advisable to grow it indoors as you'd need to live in a tropical region to achieve anything worthwhile outside. It's possible to come up with up to 500g for every square metre, after flowering times of approximately eight weeks. Yields can't always be counted on in terms of quantity, but it's worth remembering that a little Kush goes a very long way indeed.
Buy OG Kush Seeds
A strain of legendary proportions such as this is a vital for any serious gardener or flavour chaser. Best thing is this can be purchased as Regular, Feminized and Autoflowering versions but all it comes in CBD versions too.
Buy Cannabis Seeds
Seedbank Name
Strain Sex
Shipping
Payment Methods
Discount Code
Visit Site
Strain Characteristics
| | | |
| --- | --- | --- |
| | Type: | 25% Sativa/ 75% Indica |
| | Plant Height: | Up to 300cm |
| | THC: | Very high (up to 24%) |
| | Indoor/Outdoor: | Indoors and outdoors |
| | Yield: | 550 g/m2 |
| | Indoor Flowering: | 60-65 days |
| | Harvest Outdoor: | Early/Mid-October |
| | Stoned/High: | Cerebral euphoria followed by full body relaxation |