This strain first hit the scene back in the 1960s and become an instant classic among cannabis connoisseurs. In fact, it was such a hit that it remained a staple on the scene all over the world right up until the 90s, when it began taking a somewhat more backseat position to the latest and greatest new hybrids. Still, if you're looking for a pure Sativa all-time classic that's played a hugely important role in weed history, Panama Red is a strain you need to get into.
Panama Red Effects
Fabulously fragrant and pretty as a picture, Panama Red is a Sativa strain that delivers that quintessential cerebral high. Thanks to its relatively low THC content – usually around 14% – it's the kind of strain that keeps you in total control, getting you where you need to be and not a step further. The high is fast-acting and highly energetic, with a light sense of euphoria and a glorious wave of contentment. There is a very slight sedating effect on the body, but only to the kind of extent that is relaxing, rather than lazy.
Panama Red also has a reputation for being a bit of a beast when it comes to red-eye, so anyone prone to ocular dryness should exercise caution!
For obvious reasons, Panama Red makes a brilliant choice as a daytime strain, of for use before and during physical activity. In medical cannabis circles, Panama Red is widely used in the treatment of depression and anxiety, along with occasional stress.
Growing Panama Red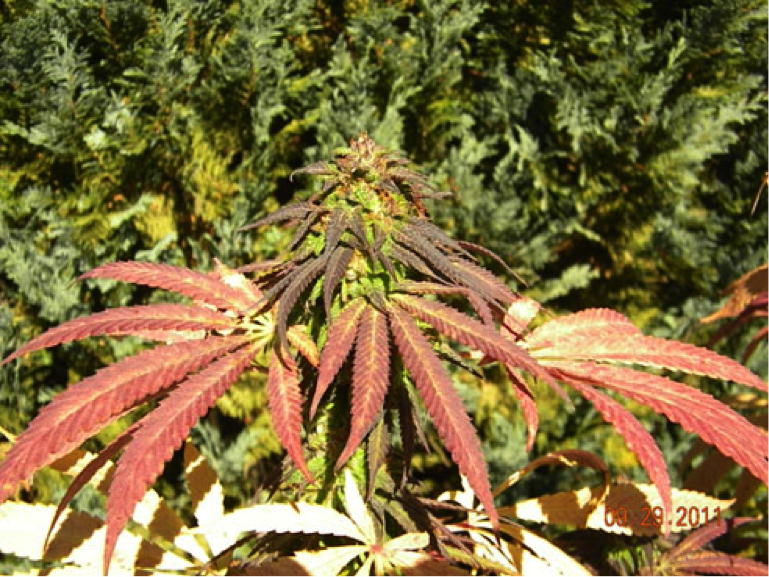 Flowering times of around 10 weeks can be expected if growing Panama Red at home, along with moderate yields and reasonably durable plants. That said, they can get a little on the skinny and gangly side, so you might need to think about getting the necessary support in place to keep them upright – especially if you're looking to grow outdoors.
Until recently, it's been something of a challenge to get hold of quality Panama Red seeds in the first place, so if you do happen to gain access to a batch, it's probably a rare opportunity that's not to be passed up. You're highly unlikely to see it at a dispensary anywhere near you, either. Still, some reckon it's destined for a renaissance and will pack a premium price when it lands.
Why not get ahead of the game with a little home-grown Red of your own?
Buy Panama Red Seeds
Panama Red seeds are one of the hardest strains to find on the planet. However Cannabiogen and Ace Seeds have both created modern versions called Panama.
Buy Cannabis Seeds
Seedbank Name
Strain Sex
Shipping
Payment Methods
Discount Code
Visit Site

SeedSupreme

Reg, Fem

Worldwide

Card, Cash, Check, Bank Transfer, Bitcoin

N/A

Visit Site

The Vault

Reg, Fem

Worldwide

Card, Cash, Check, Bank Transfer, Bitcoin

THEVAULT10 10% off first order

Visit Site
Strain Characteristics
| | | |
| --- | --- | --- |
| | Type: | Sativa |
| | Plant Height: | 160-350cm |
| | THC: | Around 14% |
| | Indoor/Outdoor: | Indoor/ Outdoor |
| | Yield: | 550-600g/m2 |
| | Indoor Flowering: | 70-77 Days |
| | Harvest Outdoor: | October/ November |
| | Stoned/High: | A happy euphoric high |