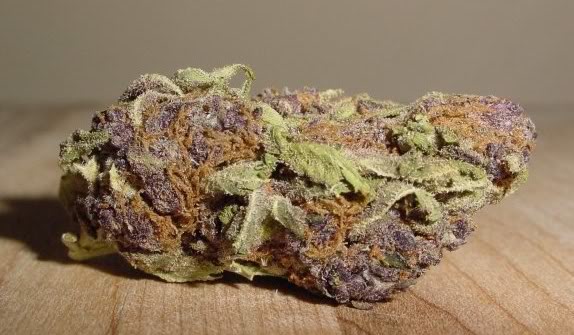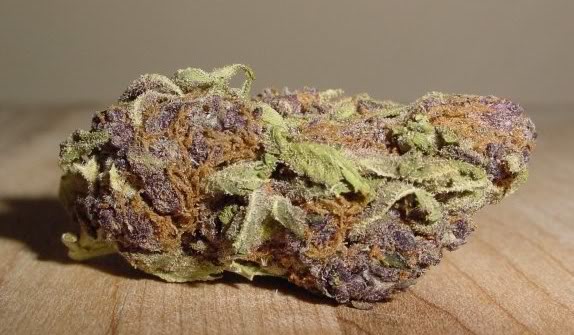 To produce the best Purple bud possible, you sometimes need to bring together the best of all worlds. Or at least, the best genetics from a bunch of global cannabis hotspots – Afghanistan, The Netherlands and California springing immediately to mind. That's exactly what you're looking at in Purple Bud – a gorgeous Afghani– Indica with a little Sativa is a cannabis strain that doesn't just look great, it also produces like a dream come true. Even if you're out to grow for the first time, she's one girl you can count on not to let you down!
Aroma
You know you're in for a treat when you catch sight of Purple Bud – an amalgamation of stunning colours and subtle hues that paint a picture of what's to come. The leaves usually remain a deep green shade throughout the flowering cycle, making for a gorgeous contrast with the purple buds. This is all intensified by the aroma, which along with an unmistakable hit of pine freshness is also underpinned by a dreamy, exotic and almost intoxicating note of sandalwood. Irresistible really isn't a strong enough word.
Smoking Purple Bud
As for the taste, it's an extremely musky yet delightfully smooth affair, with a good dose of exotic spice and plenty of berry sweetness. The flavour profile is comparatively light, which makes Purple Bud a guaranteed crowd-pleaser, whatever your tastes and preferences.
Strain Effects/Medical Effects
This is an Indica-heavy strain, which in turn means you can expect a strong and immediate body-centred stone. Though far from overpowering, the hit of sedation is certainly strong, but is nonetheless balanced with a delightfully energising and uplifting edge that prevents couchlock and extreme lethargy. In medical circles, Purple Bud is known to do a great job in the treatment of muscle pains, insomnia and for stimulating appetite.
Growing Purple Bud
You'll need a Mediterranean-style climate to grow outdoors, but bring things inside and it's really easy to succeed with. It's s heavy-yielder so you don't need many plants for a big payoff – it's also so incredibly pretty that it's popular to grow as a single plant as a specimen piece. Durable, forgiving and delightfully compact, it really comes into its own with a hydroponics setup, but can also flourish with simple soil and a few pots. Expect flowering times in the region of 8-10 weeks…also expect your patience to be tested pre-harvest when those aromas start filling your grow-space!
Buy Purple Bud Seeds
Growing your own is very satisfying and also the seeds are very cheap compared to many hybrids. These can be purchased in both Feminized and Autflower versions and you can buy Purple bud seeds from one of the sites below.
Buy Cannabis Seeds
Seedbank Name
Strain Sex
Shipping
Payment Methods
Discount Code
Visit Site

SeedSupreme

Reg, Fem, Auto

Worldwide

Card, Cash, Check, Bank Transfer, Bitcoin

N/A

Visit Site

Sensi Seeds

Fem, Auto

Europe

Card, Cash, Bank Transfer

N/A

Visit Site

The Vault

Reg

Worldwide

Card, Cash, Check, Bank Transfer, Bitcoin

THEVAULT10 10% off first order

Visit Site
Strain Characteristics
| | | |
| --- | --- | --- |
| | Type: | 75% Indica 25% Sativa |
| | Plant Height: | 110-150cm |
| | THC: | 13-18% |
| | Indoor/Outdoor: | 450-500g/m2 |
| | Yield: | Indoor and Outdoor |
| | Indoor Flowering: | 50-65 days |
| | Harvest Outdoor: | Late September to Mid October |
| | Stoned/High: | Full Body Relaxation |