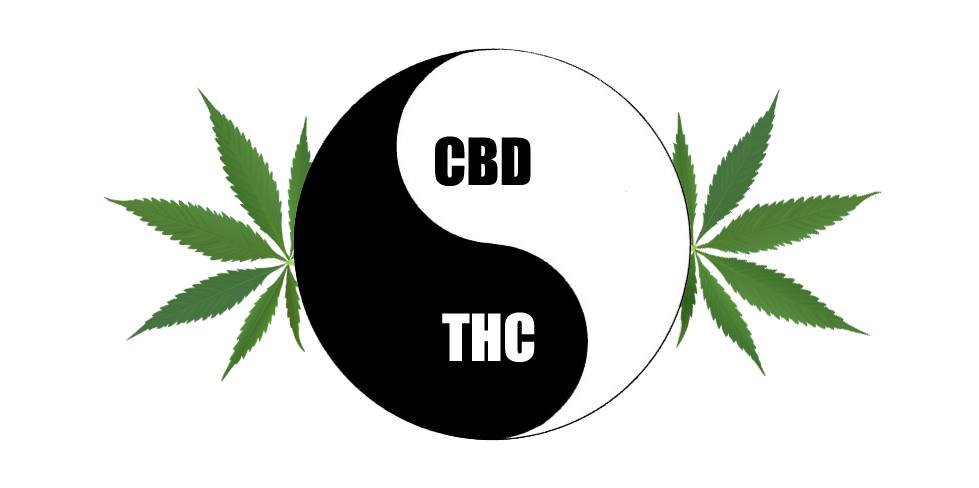 When it comes to the enjoyment and appeal of any given cannabis strain, beauty is in the eye of the beholder. Not to mention, the circumstances which call for consumption in the first place.
In some instances, nothing will do better than a heady, energising and uplifting high that motivates you to conquer the world. In others, melting into human puddle of pure laziness for hours on end is the way to go. However you feel and whatever you have in mind, there's an endless array of strains to choose from.
But what if you're looking for a more balanced experience?
Right now, the commercial cannabis market is packed to bursting with well-balanced sativa/indica hybrids. There's also a growing market for strains with a pretty even ratio of THC and CBD. In both instances, you can expect a beautifully balanced high that delivers the best of all worlds and is perfectly controllable.
As for the best in the business, we strongly suggest checking out the ten frontrunners outlined below:
Cannatonic
Recipient of multiple awards and packed with plenty of CBD, Cannatonic also has a pretty perfect split of indica and sativa genetics. Cannatonic was engineered by combining Reina Madre with NYCD, resulting in a super versatile strain with a THC to CBD ratio of 1:1. Ideal for a balanced and enjoyable high, superb for therapeutic purposes and also a great introductory strain for newcomers. At its most potent, Cannatonic still has a relatively modest THC content, making it an outstanding session smoke.
Alien OG
Bursting with the fragrance and flavour of several desirable terpenes (myrcene, caryophyllene, limonene etc.), Alien OG is a much heavier hitter than its counterpart above. Expect a seriously sedating body stone combined with an almost psychedelic head high, which has a habit of lingering for hours on end. Alien OG combines the genetics of Alien Kush with Tahoe OG – two legendary parent strains in their own right.
Double Dream
True to its name, Double Dream is more about relaxing and unwinding in a dreamy state of contentment and propelling yourself into the stratosphere. A sense of relentless euphoria and optimism is complemented by a warm and tingly body stone, which is by no means overwhelming or uncontrollable. If all this wasn't enough, Double Dream leaves behind a lingering aftertaste of fresh fruit with just the right amount of spice.
Cherry AK-47
With its pronounced cherry fragrance and fabulous flavour profile, Cherry AK-47 delivers a two-stage high of epic proportions. There's an initial cerebral uplift with an explosive burst of energy, which quickly subsides as the soothing physical body stone gets into gear. Cherry AK-47 is as balanced as it gets, though its cerebral and physical effects occur successively, rather than at the same time.
OG Kush CBD
This is an outstanding version of the all-time classic you know and love, which is made up of approximately 40% indica genetics and 60% sativa genetics. It also boasts a perfectly balanced CBD to THC ratio of 1:1 – often testing for around 10% of each. All of which has made OG Kush CBD an unstoppable success story in therapeutic cannabis circles, getting to work on everything from anxiety to pain to insomnia. OG Kush CBD is a fantastic session smoke you can enjoy all night, without ever taking things a step too far.
Chemdog
Despite being one of the most popular and celebrated strains in the history of commercial cannabis, nobody really knows where Chemdog came from. At least, in terms of its genetic origins. In any case, what we do know is that Chemdog is notorious for getting to work on the body and brain both instantaneously and for the duration. Chemdog produces a heavy, fuel-flavoured smoke that takes just seconds to make its presence known, often leading to a combination of both couchlock and energetic euphoria.
Headband
As you'd expect with a name like this, Headband is an instantaneous cerebral heavy hitter. There's an unmistakable feeling of pressure and warmth that reaches every corner of the brain, combined with a huge hit of motivation and creativity. All of which is complemented by a beautifully balanced body stone that never quite becomes incapacitating. For the record, Headband was engineered by combining the genetics of OG Kush with Sour Diesel.
Scooby Snacks
A crossbreeding experiment involving Face Off OG and Platinum GSC resulted in the creation of Scooby Snacks. Now a staple on the West Coast cannabis scene in the United States, Scooby Snacks is more of a creeper than some of its counterparts in this list. The high kicks in after a few generous hits with a pleasant and building cerebral buzz, after which a warm and soothing body stone comes on nice and gradually. Scooby Snacks is a renowned and celebrated strain for eventually bringing on a seriously good night's sleep.
CBD Critical Mass
Despite its composition of approximately 20% sativa genetics and 80% indica genetics, CBD Critical Mass is still a fabulously balanced strain. That's because along with a THC to CBD ratio of 1:1, it also contains no more than about 5% of each of the two cannabinoids. Uplifting, relaxing and ideal for newcomers, CBD Critical Mass comes with the added bonus of a fabulous fragrance and flavour profile. Not to mention, the easiest possible ride for the home grower, along with outstanding yields following a relatively short flowering period.
Golden Lemon 
Last but not least, its spectacular citrus flavour alone is enough to make Golden Lemon a superstar on the scene. Taking things a step further, Golden Lemon also combines a motivating and energising head high with the most satisfying and long-lasting physical relaxation. Potency varies from one batch to the next, but it's not uncommon for Golden Lemon to bring on a seriously enjoyable bout of couchlock. You might end up physically incapacitated, but your brain will be far too busy going nuts to care.