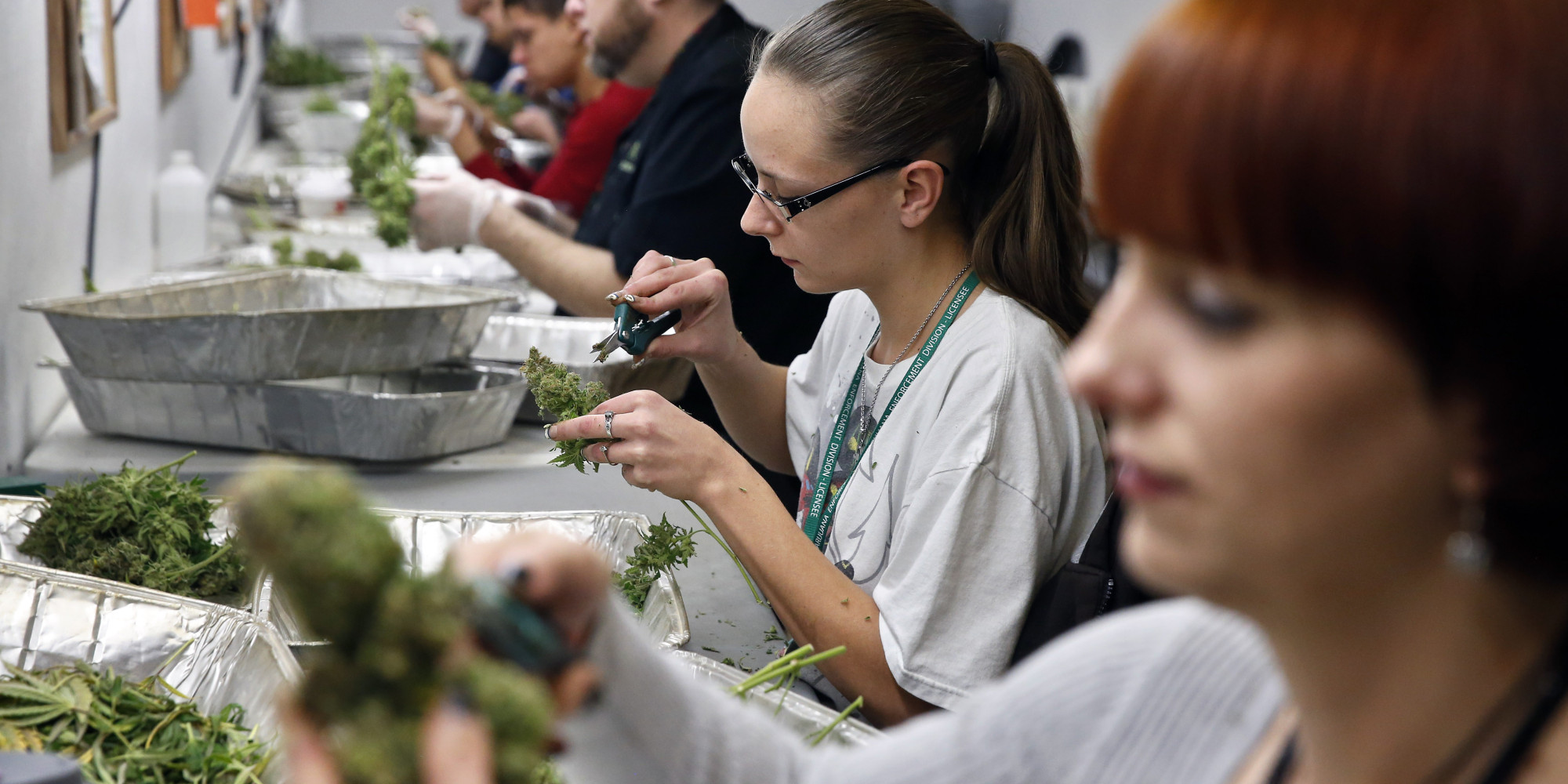 One of the few things we know for sure about the Trump Administration's thoughts on cannabis is that public opinion is inconsequential. If it wasn't, the White House wouldn't have already gone on-record to issue a veiled threat to the legal cannabis industry. Something heads to the ballot box, the public votes in favour of it and the policy amendment is made accordingly. Even though it isn't, given that Federal Law continues to decriminalise each and every cannabis user across the United States.
Including those who depend on medical cannabis to live at least come kind of normal life.
So it's abundantly clear that a change in pot policy at a Federal level just isn't going to happen. At the same time, there is at least modest cause to believe that Trump wouldn't be outrageous/dumb enough to declare war on the legal cannabis industry. If only for one reason and one reason alone – job creation.
On the campaign trail, Trump repeatedly told the world of his desire to make America great once again, create millions of new jobs, pump billions back into the economy and clamp down on illegal drug imports. Critical boxes the legal cannabis industry is already helping tick. What's truly astonishing is the way in which the radical change we're seeing right now is only the tip of a colossal iceberg. To such an extent that one analyst group has suggested that by 2020, the cannabis industry will create more jobs than total US manufacturing.
The figures come from New Frontier Data, having reached the conclusion that the legal cannabis industry will by the end of the current decade create more than 250,000 jobs. According to the Bureau of Labor Statistics, this comfortably exceeds jobs creation in manufacturing, government offices and utilities. Worse still, official statistics note the manufacturing industry as shedding an estimated 814,000 jobs by 2024, during which time government positions will also decrease by around 383,000.
In an era where job creation and unemployment are critical concerns for almost every American, these are the kinds of figures that cannot be overlooked.
Explosive Value
Last year, the US cannabis industry proved to be worth an incredible $7.2 billion. By the year 2020 though, things are set to look even more spectacular. With expected compound annual growth of 17%, the medical cannabis industry is projected to be worth $13.3 billion by 2020, while the recreational pot industry will have an annual value of $11.2 billion.
These figures have been based on the performance of the cannabis industry to date and do not make any allowances for the additional US states that may choose to legalise cannabis over the coming years. Research suggests that a handful of states could give medical or legal pot the green light within the next two years, in turn meaning that the above-mentioned figures could accelerate wildly in the meantime.
"These numbers confirm that cannabis is a major economic driver and job-creation engine for the US economy," commented Giadha Aguirre De Carcer, Founder and CEO of New Frontier Data.
"While we see a potential drop in total number of U.S. jobs created in 2017, as reported by Kiplinger, as well as an overall expected drop in GDP growth, the cannabis industry continues to be a positive contributing factor to growth at a time of potential decline,"
"We expect the cannabis industry's growth to be slowed down to some degree in the next three to five years, however with projected total market sales to exceed $24 billion by 2025, and the possibility of almost 300,000 jobs by 2020, it remains a positive economic force in the U.S."
An Inescapable Issue
While it's a predominantly positive outlook for the cannabis industry as a whole, there is still the somewhat looming issue of Federal Law. Which in the simplest terms makes a criminal of every cannabis grower, retailer and user in the United States. Those playing a role in the industry at any level right now are unable to shake the uncertainty as to whether Federal Law can or will be enforced at any time going forwards.
Nevertheless, some believe that as the industry gathers momentum, such fears are being gradually eroded.
"The cannabis job market is growing, but many who are interested in the industry have been fearful of prosecution by the DEA. But that is changing," said Dale Sky Jones, Executive Chancellor of Oaksterdam University where cannabis workers are trained.
"A US appeals court recently decided unanimously that the federal government may not prosecute people who grow and distribute medical marijuana if they comply with state laws. While this ruling currently affects states within the 9th Circuit, the decision will influence other circuits across the country,"
"This is huge, as it is very likely that more people will now feel safer about entering the cannabis industry."
Would you want to work in the emerging Cannabis Industry? Tell us what you think in the comments below.