In many of the world's more closed minded and even backward regions (naming no names), pretty much anything and everything to do with cannabis is still illegal. You can't grow it, you can't use it and you certainly can't sell it. Hell, you can't even get hold of the stuff from a licenced dispensary, even if it's the only thing that helps with whatever illness it is you happen to be struggling with.
In other places however, the cannabis industry is not only booming, but one of the fastest growing. In fact, in the United States it is no less than one of the fastest growing industries in the country right now. Which isn't exactly hard to believe, given the way in which generations have indeed been waiting generations for common sense to prevail.
As far as those who are seriously into their cannabis are concerned, actually picturing a lifestyle that doesn't include cannabis is unthinkable to say the least. At the same time, comparatively few go so far as to explore the prospect of turning cannabis into a career. And just for the record, the answer is no – we're not talking about the most obvious way of making money from marijuana. There are still so many grey areas when it comes to the legality of growing and distributing cannabis, but this doesn't mean that working with weed is out of the question.
Quite to the contrary in fact – cannabis legalization has opened an incredible array of doors for those looking to carve out a career based around cannabis.
IT & Computer Programming 
The cannabis industry is so new and underdeveloped in most places that there are incredible opportunities with regard to the development of IT and software systems. Along with the kinds of technology those growing, distributing and selling cannabis legally require, there is also growing demand for the kind of software that allows companies to track cannabis from seed to sale. Just as is the case with all manner of other consumables (organic products in particular), actually knowing exactly where your cannabis has come from and how it has been handled along the way is something that is becoming a pretty big deal. Given the fact that this is an area of the cannabis industry that even Microsoft has shown significant interest in illustrates just how much potential there is for exploration.
Home Delivery

It was only relatively recently that the very first home delivery of medical marijuana was made in the United States. Unsurprisingly, the idea of being able to buy cannabis online from behind a computer screen and have it delivered to your home opens one serious can of worms in terms of the potential for abuse. Not that most would abuse such a system…of course not. But still, it's one of those incredibly important developments that is still in the very remedial stage and needs to be taken considerably further. Exactly how to crack the idea of providing a cannabis home delivery service while still remaining on the sweet side of the law remains a mystery…and one with plenty of cash waiting for those getting it right.
Sales & Marketing
Contrary to popular belief, cannabis doesn't just sell itself. Actually that's a lie – cannabis on the whole really does sell itself and needs no marketing. But at the same time, given the fact that there are dozens, or even hundreds of cannabis companies all competing for the same business in the same areas, sales and marketing are still required to outshine one another. Not only is outshining the competition when it comes to things like cannabis and cannabis products difficult, but there's also the way in which advertising products like cannabis in its own right can be extremely complicated from the legal perspective. There will always be ways and means to get your message across – just look how successful cigarettes are even today, despite such massive control on marketing, sales, promotion and so on. So if you fancy yourself as not only a born salesperson but also an extremely innovative and strategic thinker, sales and marketing in the cannabis industry could be for you.
Real Estate
Here is a fact to chew on – over in Denver, just under one in every ten industrial buildings is now used to grow cannabis in one form or another. The real estate industry has traditionally been one that has clashed with the cannabis industry, given the way in which property owners for the most part didn't want cannabis to be grown on their premises. These days however, it's quite to the contrary as those looking to set up cannabis grows of any size and for any purpose are increasingly seeking the ideal real estate to take care of the job. To a certain extent, it's like an entirely new arm of the real estate market that doesn't really fit into any of the mainstream categories. Investors from all over the place are searching far and wide for both outstanding properties and equally outstanding landlords – not to mention landlords they know they can trust!
Journalism 
Why does journalism represent such an important industry for the cannabis community right now? Well, quite simply because if you would prefer the media not to continue the senseless scaremongering, the lies, the propaganda and so on, it needs people like YOU to stand up and make a difference. To be a cannabis journalist is to essentially take a front line position against all the crap that has held marijuana and the marijuana community back for so long. It means being a brilliant storyteller, working only with the facts, researching the truth about cannabis and making it your goal to show critics and the world in general exactly what it is they have been missing out on for so long. One of the most fantastic things about getting into cannabis journalism is the way in which not only are you making a difference, but it can also be a seriously enjoyable and interesting ride! If you are looking to write we at LIWTS are always looking for more writers. Check our advert here.
Legal Services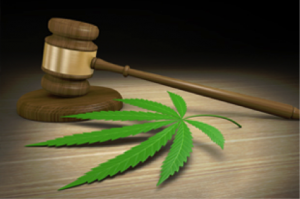 As for the legal side of cannabis…well, it's pretty much safe to say that legalization almost never in fact means true legalization. The story in the United States is largely nonsensical – the Federal Government still considering cannabis to be illegal, though it's totally within the realms of the law to grow it, sell it and smoke it in some states. Needless to say therefore, things have a habit of becoming extremely complicated extremely quickly, when it comes to legal matters. You abide by the law of your state, but in doing so perhaps contravene Federal law and find yourself in a bit of a predicament. Not only this, but because cannabis legalization is still something of an introductory experiment, rules and regulations can and often do change quite literally overnight. Which in turn means that it takes a special kind of cannabis expert to offer legal services – both in terms of private everyday clients and businesses of all sizes alike.
Web Design 
Perhaps the single most powerful weapon in the arsenal of any cannabis company is its website. There may be extreme restrictions and complications when it comes to conventional marketing and advertising – your own website however is pretty much yours to do whatever you want with. Which is precisely why cannabis companies of all shapes and sizes are investing massively in creating websites that well and truly run circles around the competition. Once again, this has opened up a very specific set of opportunities for those who just so happened to have the perfect combination of comprehensive cannabis knowledge and strong web design skills. Or if you don't happen to have the latter, there is nothing to say you cannot pick them up if this sounds like the career for you.
Chef
Seriously – why the hell not? Cannabis cuisine is becoming a seriously big deal all over the world right now as incredibly talented chefs experiment with the unique flavour profiles of about a billion different strains of weed. These days, cooking with cannabis is about so much more than grinding up some bud and making it into a brownie. Instead, it's about treating high-quality cannabis in the same way you would the flavour profile of a fine wine, in order to know exactly what to do with it to get the most out of it. Of course, the real bonus of pursuing this particular career path is that even if you don't happen to be successful, you are absolutely guaranteed to have a seriously enjoyable time trying!
Accountancy and Finance
For reasons best known to them…let's avoid the ranting for the time being…financial service providers are still for the most part unwilling to go anywhere near those working as part of the 100% legal cannabis industry. They won't offer them loans, cannabis industry workers struggle to get bank accounts and in the vast majority of instances, every transaction must be carried out in cash. Again – why? But on the flip side, you could argue that the ignorance and discrimination of the mainstream financial masses represents a fantastic opportunity for new financial service providers to get in at ground level.
Event Planning

Last but not least, events that are in some way or another connected with cannabis has never been in greater demand across various circles globally. From weed weddings to cannabis concerts to edibles festivals and so on, it's basically a case of thinking of anything that's already fantastic and making it even better with cannabis. And just as soon as you make a name for yourself in visualising, planning and implementing these kinds of events, chances are you will find the masses beating a path to your door.