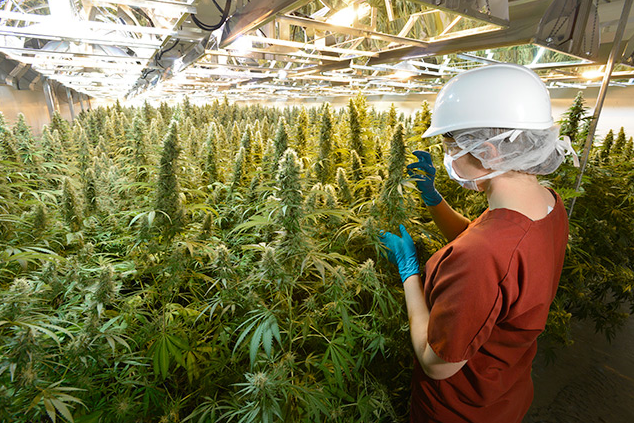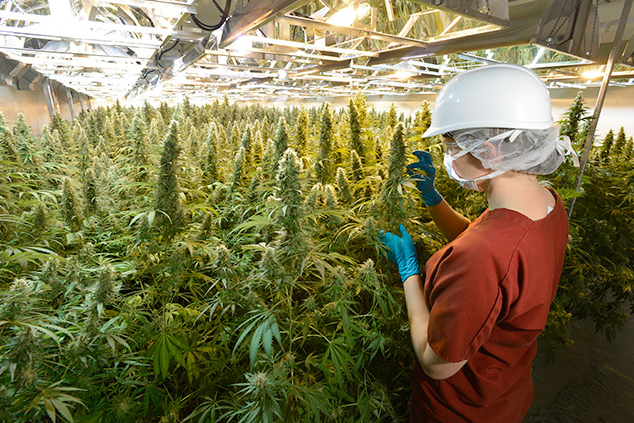 Since 2012, cannabis has emerged into one of the fastest growing industries in the U.S., projected to double in size to $44 billion by the end of 2020. 29 states plus the District of Columbia have legalized the sale and use of medical cannabis or recreational adult-use and more are expected to follow. There is still a long road ahead, but it's clear that those at the forefront of the burgeoning cannabis ecosystem can look forward to some significant potential gains.
What Types of Cannabis Investment Opportunities are Out There? Pros vs Cons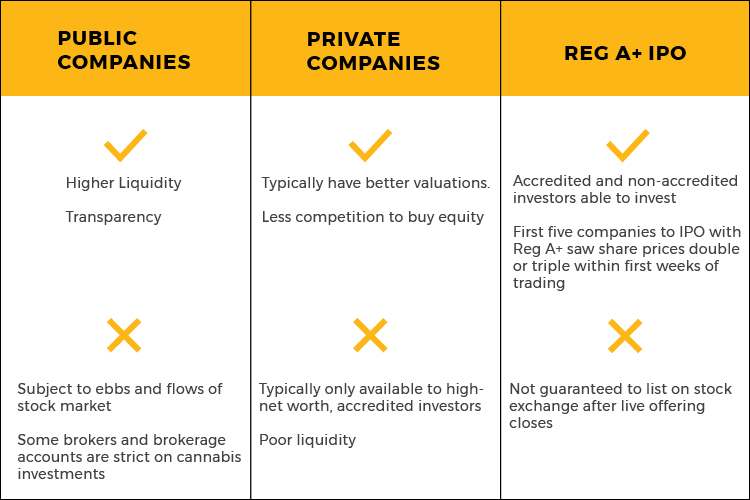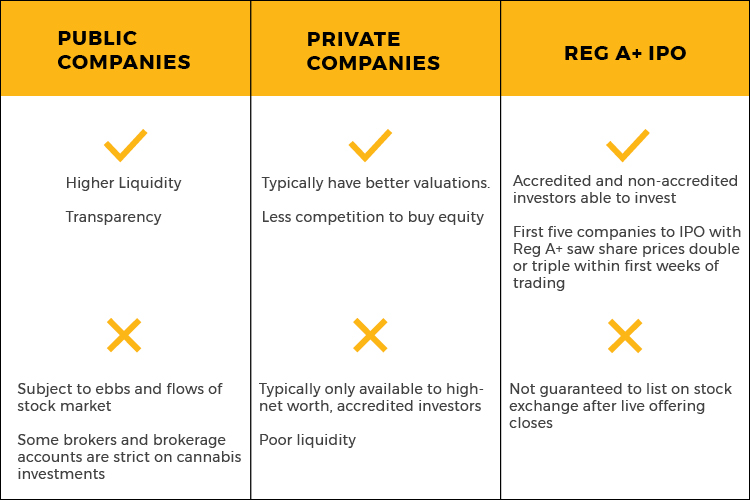 A plethora of cannabis-related startups and stocks are saturating the market as the rules and regulations continue to change around cannabis. Although some of the available companies are poised for long-term growth, many have to wait for FDA approval or until cannabis becomes legalized on a federal level before becoming fully profitable.
For example, pharmaceutical companies in the space who are testing marijuana-based drugs have the potential to make it big, but as of now, the U.S. Food and Drug Administration has only approved a grand total of three cannabinoid-related drugs: AbbVie (NYSE:ABBV), Valeant Pharmaceuticals (NYSE:VRX), and Insys Therapeutics' (NASDAQ:INSY).
Other Opportunities in the Space?
One strategic area that investors are focusing on to mitigate some of the risk is the ancillary service segment of the cannabis industry. These are companies that avoid touching the actual cannabis plant but instead, provide tools and services to those who do.
Everyone should have the opportunity to profit from the rapidly growing cannabis industry, which is one of the reasons Doyen Elements, who recently announced its IPO, is such an interesting find.
Spotlight on Doyen Elements
Doyen is utilizing Reg A+ equity crowdfunding to invite anyone, accredited and nonaccredited investors alike, to invest in a cannabis-focused company before they enact their plan to list on the OTCQX. The company sidesteps a lot of risk by not touching the plant. Instead the  "consultancy" provides canna-businesses with a one-stop shop for green technology, real estate, management & consulting, and research & development.
The company has been featured on Forbes, High Times, ABC, and more for breaking ground on one of the largest grow facilities in North America, a 234,000 sq. ft. facility with the ability to produce upwards of 70,000 pounds of cannabis per year.
Considerations:
Doyen Elements is a non-plant touching entity, so they can profit from the industry without having to wait for federal changes. This puts the company in a unique position to avoid some of the risk and realize the full potential of the cannabis industry.

The company has Equity Purchase Agreements in place for 16 high-performing companies in various areas of the cannabis industry. Instead of having to bet on one or two segments thought to profit, investors can put their eggs in multiple cannabis baskets.

Doyen Elements is strategically positioning 1 million + sq.ft. of self-contained grow facilities throughout the U.S. to lease out to licensed cultivators.
Conclusion
In a sea of investment opportunities, it's important to identify which investment type is right for you and the risk involved. The spotlight on Doyen Elements represents an opportunity for both accredited and non-accredited investors to participate. To learn more visit doyenelements.com/invest.